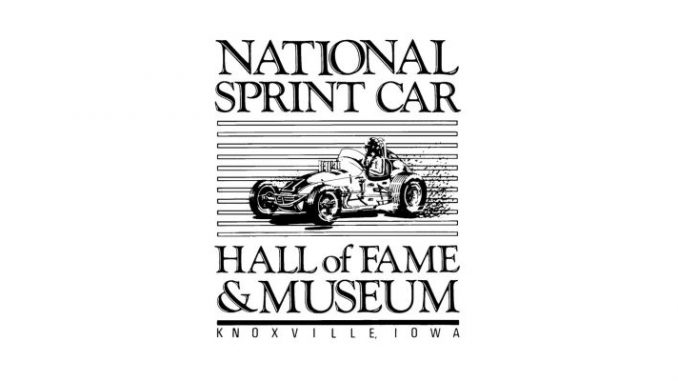 From Bob Baker
KNOXVILLE, Iowa (January 12, 2018) – Dave Pusateri of California has been named the recipient of the 2017 "Thomas J. Schmeh Award for Outstanding Contribution to the Sport" by all three voting panels of the North American Sprint Car Poll. Over the past 24 years, Pusateri and his team at Tulare (California) Thunderbowl's Trophy Cup have raised around $1,500,000 for the "Make A Wish" Foundation.
In 1994, Dave Pusateri came up with the idea of an event that featured a main event that was fully inverted, putting the fastest cars at the rear for a passing filled race. The 24th edition of the Trophy Cup last October was bigger than ever, as the event continues to grow as one of the crown jewels of winged 360 sprint car racing.
Past recipients of the North American Sprint Car Poll's "Outstanding Contribution to the Sport Award" are as follows: Bryan Clauson, Dave Darland, Sammy Swindell, Fred Rahmer, Johnny Gibson, the late Jerry Reigle, Steve Sinclair, Kasey Kahne, Tom Schmeh, Dick Jordan, the late Fred Brownfield, Doug Auld, the late Hank Gentzler, Tony Stewart, Emmett Hahn, Allan Holland, Dave Argabright, Ron Shuman, the late Kevin Gobrecht, Jack Hewitt, the late Jack Miller, Brad Doty, Art & Carol Malies, Dave Bowman, Ralph Capitani, the late Ted Johnson, Mark Kuchan, Steve Kinser, the late Don Martin, Steve Beitler, Lee Brewer, Jr., Mark Kinser, Frank Lewis, the late Earl Baltes, Casey & Beverly Luna, Elayne Hoff, Jean Lynch, the late J.W. Hunt, and Bert Emick.
The North American Sprint Car Poll is an annual awards program of the National Sprint Car Hall of Fame & Museum. All awards will be distributed in 2018 at tracks throughout North America. This award was announced at the Lucas Oil Chili Bowl Midget Nationals in Tulsa, Oklahoma.
For more information on the National Sprint Car Hall of Fame & Museum and the special events happening here, visit www.SprintCarHoF.com and follow us on Facebook and Twitter!