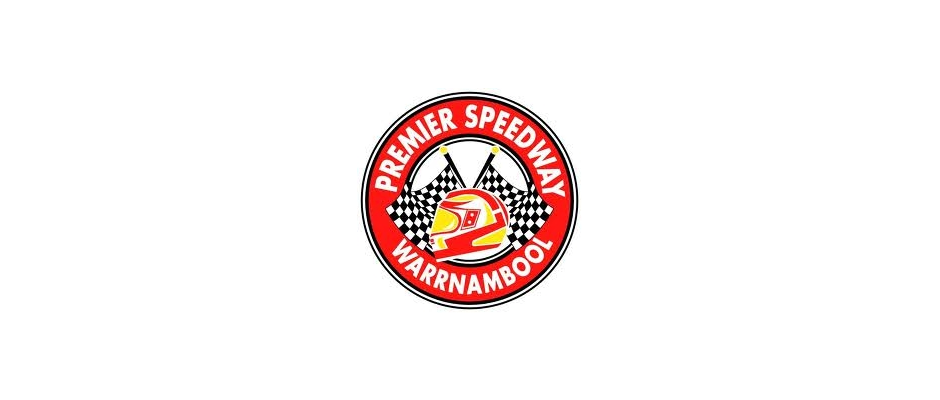 By T.J. Buffenbarger
WARRNAMBOOL, Vic. (January 21, 2018) – Grant Anderson capitalized on lapped traffic and finding the rubber first to win the makeup preliminary feature at the Grand Annual Sprintcar Classic Sunday evening at Premier Speedway. Anderson slid by on the bottom as local driver Peter Doukas and Jason Johnson were racing for the lead late in the race and pulled away for the victory.
"It caught everyone how fast it went away," Anderson said about his low line taking rubber the last third of the race. "I really enjoy (slick tracks). The rubber didn't come down there real early, you had to go down there and be patient."
Peter Doukas and John Vogels started on the front row for the 30-lap preliminary feature. After the initial start Danny Reidy got upside down with Matt Dumesny also flipping behind Reidy trying to avoid the incident. Both drivers exited their cars under their own power.
Doukas led the second attempt to start the main with Vogels and Jason Johnson in tow. The red flag appeared again on lap three for Jack Lee flipping wildly down the backstretch into turn three. Lee was uninjured in the scary incident.
Dougas pulled away again on the restart, but started to encounter slower traffic late in the race that allowed Johnson and Anderson to close.
Just as it appeared Warrambool might get a hometown winner Dougas got into the wall overtaking traffic and allowed Anderson to go from third to first on the bottom to take the lead. From there it was all Anderson up front taking the victory. Johnson held on for second with Carson Macedo racing up third. Doukas held on for fourth with Vogels rounding out the top five.
Grand Annual Sprintcar Classic
Premier Speedway
Warrnambool, AU
Sunday January 21, 2018
Feature: 1. W37 – Grand Anderson, 2. W26 – Jason Johnson, 3. N99 – Carson Macedo, 4. V98 – Peter Doukas, 5. V70 – Jason Vogels, 6. W17 – James McFadden, 7. NQ3 – Steven Lines, 8. W41 – Darren Mollenoyux, 9. USA00 – Cory Eliason, 10. Q23 – Lachlan McHugh, 11. Q17 – Luke Oldfield, 12. S97 – Matt Egel, 13. V36 – Tim an Gineken, 14. USA2 – Parker Price-Miller, 15. V45 – Daniel Peska, 16. S15 – Aidan Hall, 17. NS21 – Jordyn Brazier, 18. S13 – Brock Hallett, 19. N92 – Sam Walsh, 20. N16 – Daniel Sayer, 21. V25 – Jake Lee, 22. Q2 – Brent Kratzmann, 23. N57 – Matthew Dumesny, 24. NQ5 – Danny Reidy.