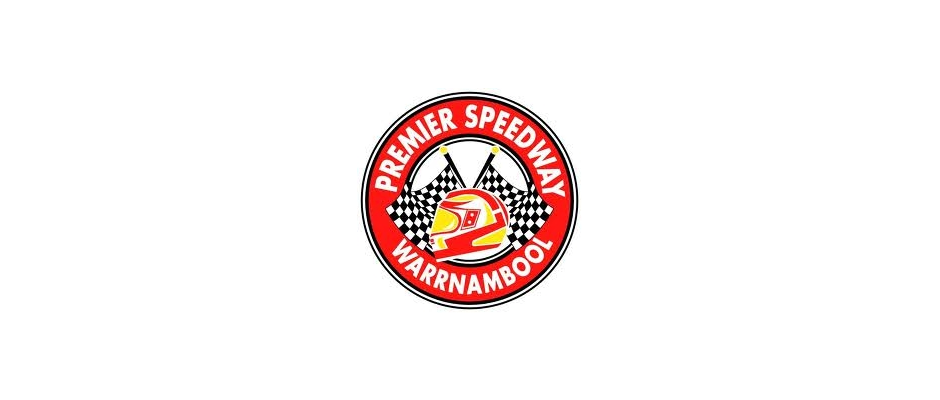 By T.J. Buffenbarger
WARRNAMBOOL, Au. (January 21, 2018) — Corey McCullagh didn't have the highest expectations going into Sunday's finale of the Grand Annual Sprint Car Classic at Premier Speedway. That was before he discovered how good his car was. McCullagh took that car to the front to score the upset victory in Australian's biggest sprint car event.
"This is not going to sink in until next year. Unreal!" said McCullagh after the win. "God, the car was good. I knew from probably the second lap the I had a bad ass hot rod. Probably the best I've had. "
McCullagh, from Warranmbool where Premier Speedway is located, charged from 9th using the bottom of the race track passing Brooke Tatnell for the lead and holding off the three-time Classic champion and Carson Macedo off through several late race restarts for the victory.
"The boys did a great job, we're a low budget team," McCullagh said in an emotional victory lane interview. "I kept my cool during the cautions there and tried to treat it just like an SRA show. The car was unbelievable."
For McCullagh the win was worth $30,000. When asked if he knew what that amount of money looked like he responded with an answer fitting of a low dollar operation.
"No. At least we can rebuild the motor for next year, that's bad ass!"
Brooke Tatnell and Peter Doukas started on the front row for the 40-lap finale. The first attempt to star the race lasted two corners when Luke Oldfield got upside down and collected John Vogels.
The second attempt to start the main saw Tatnell and Doukas race side by side through the first two corners with Tatnell taking the lead off turn two. Tatnell's lead was short lived as Doukas took the top spot back on the backstretch. Doukas led until approaching slower traffic where Tatnell gained the top spot back on lap seven. One lap later the second red flag of the event appeared when Glen Sutherland got upside down in turn two in front of the leaders.
Tatnell, Doukas, and Carson Macedo pulled away after the restart. Macedo wrestled away second position form Doukas on lap 21 with Steven Lines following him around Doukas for third.
After a caution for a spin by Jordyn Brazier is when McCullagh finished making his march to the front. Using the bottom of the track McCullagh drove by Lines, Macedo, and Tatnell with ease to take the lead and drove away from the field.
After taking the lead McCullagh wait through multiple cautions flags and a red flag. Each time McCullagh pulled away from the field and pulled off the upset victory. Macedo held on for second with Tatnell rounding out the podium. Kerry Madsen and Steven Lines rounded out the top five.
Afterwards an emotional McCullaugh reflected on winning the Classic in front of his home crowd.
"It's unreal. It's the people behind the scenes. My girlfriend, my dad. Murry and the Swain family, all my sponsors. You guys are legends. This is literally a childhood dream event just racing these things."
2018 Grand Annual Sprintcar Classic
Premier Speedway
Warrnambool, Vic
Sunday January 21, 2018
Feature: 1. V90 – Corey McCullagh, 2. N99 – Carson Macedo, 3. V55 – Brooke Tatnell, 4. A1 – Kerry Madsen, 5. NQ3 – Steven Lines, 6. V3 – Shaun Dobson, 7. S81 – Luke Dillon, 8. W41 – Darren Mollenoyux, 9. USA00 – Cory Eliason, 10. V98 – Peter Doukas, 11. S97 – Matt Egel, 12. USA24 – Terry McCarl, 13. Q23 – Lachlan McHugh, 14. W12 – Daniel Harding, 15. V70 – John Vogels, 16. S63 – Ryan Jones, 17. NS21 – Jordyn Brazier, 18. W26 – Jason Johnson, 19. T7 – Tim Hutchins, 20. Q7 – Robbie Farr, 21. W17 – James McFadden, 22. V67 – Luke Walker, 23. W2 – Jamie Veal, 24. S20 – Glen Sutherland. 25. Q17 – Luke Oldfield.