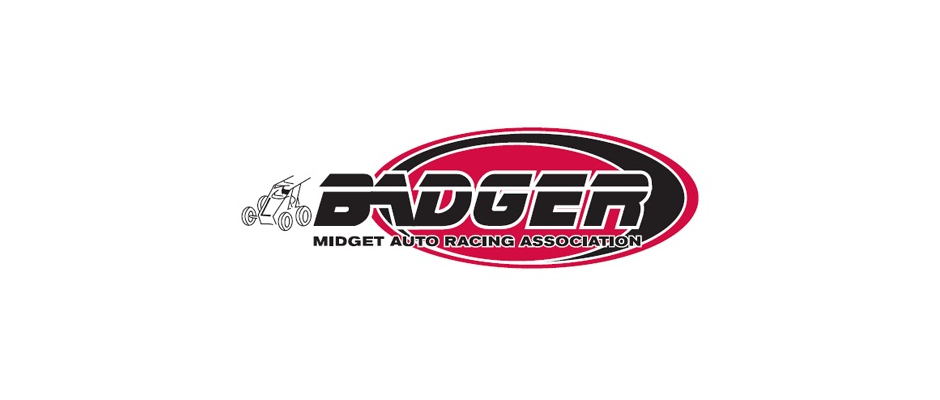 From BMARA
MCFARLAND, Wi. (January 26, 2018) — The Zimbrick Chevrolet of Sun Prairie Badger Midget Auto Racing Association announced a full slate of 24 events at seven different tracks in Wisconsin and Illinois for the 2018 racing season. The 2018 season marks the 82nd year of sanctioning auto racing for the Badger Midgets.
The Badger Midgets kick off the year with a return to the popular Beaver Dam Raceway in Beaver Dam, WI on April 21st after an eight year hiatus from the schedule. The track will host a second event on September 22nd and both events will run in conjunction with the Bumper to Bumper IRA Sprint Car Series.
Angell Park Speedway of Sun Prairie, WI will host a total of nine events, the most of any track, in 2018. The initial event will take place on May 20th alongside the Bumper to Bumper IRA Sprint Car Series and Arctic Cat All Star Circuit of Champions. Events will follow in June, July, August and September and will include the 37th Annual Pepsi Nationals, Corn Fest, and the Kevin Doty Classic.
The Badger Midgets return to Sycamore Speedway in Maple Grove, IL for the third season in a row. The series will see a full slate of eight races at the Sycamore Speedway including two during the "Month of May" with the first on May 12th. Additional Sycamore Speedway events are scheduled for June, July, August and September.
The Wilmot Raceway in Wilmot, WI returns to the Badger Midget schedule again in 2018, but this time with a second event. Wilmot Raceway will host the Badger Midgets first on the 30th of June and then again on August 11th for the traditional Salute to Harry Turner race.
Additional races will be held during POWRI Illinois Midget Week with three events run on consecutive nights. Jacksonville Speedway in Jacksonville, IL will host a Friday, June 8th event with Macon (Illinois) Speedway and Lincoln (Illinois) Speedway following on Saturday, June 9th and Sunday, June 10th. This will mark the first return to Jacksonville, Lincoln and Macon Speedways for the Badger Midgets since 2014.
April 21 – Beaver Dam (WI) Raceway
May 12 – Sycamore (IL) Speedway
May 20 – Angell Park Speedway, Sun Prairie, WI
May 26 – Sycamore (IL) Speedway
June 2 – Sycamore (IL) Speedway
June 3 – Angell Park Speedway, Sun Prairie, WI
June 8 – Jacksonville (IL) Speedway
June 9 – Macon (IL) Speedway
June 10 – Lincoln (IL) Speedway
June 17 – Angell Park Speedway, Sun Prairie, WI
June 30 – Wilmot (WI) Raceway
July 7 – Sycamore (IL) Speedway
July 8 – Angell Park Speedway, Sun Prairie, WI (Pepsi Nationals)
July 21 – Sycamore (IL) Speedway
July 22 – Angell Park Speedway, Sun Prairie, WI
Aug 4 – Sycamore (IL) Speedway
Aug 5 – Angell Park Speedway, Sun Prairie, WI
Aug 11 – Wilmot (WI) Raceway
Aug 12 – Angell Park Speedway, Sun Prairie, WI
Aug 18 – Sycamore (IL) Speedway
Aug 19 – Angell Park Speedway, Sun Prairie, WI
Sept 1 – Sycamore (IL) Speedway
Sept 2 – Angell Park Speedway, Sun Prairie, WI
Sept 22 – Beaver Dam (WI) Raceway
Sept 23 – TBA