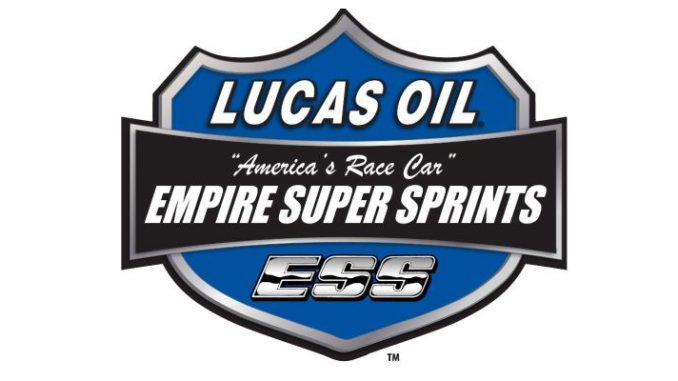 From Dean Reynolds
SYRACUSE, NY – Car Mate Trailers out of Leeper, Pa. is returning as the title sponsor for all heat race events with the Lucas Oil Empire Super Sprints (ESS). Car Mate has been supporting ESS for well over a decade and is a vital part in the sprint car sanctioning bodies success which is celebrating its 35th Anniversary.
Each ten lap qualifying event held at an ESS full point event helps ses up the starting order for the A-Main finale. The winner of each event will receive $25 cash thanks to Car Mate. With their continued involvement you can see Car Mate trailers throughout the ESS pits which includes the ESS utility and merchandise trailers
Car Mate has a firm commitment to quality, craftsmanship, customer service, dealer support and attention to detail are all reasons why Car Mate continues to be an industry leader. Responding quickly to consumer needs keeps Car Mate on the leading edge.
Staffed with nearly 90 committed and goal oriented employees throughout sales, engineering, production, transportation and administration, Car Mate operates a full production and delivery schedule. Testimonials from our customers tell the story of Car Mate quality and dependability. The demand for a quality product continues to increase as educated consumers know that price alone will not provide "Trailers That Work For A Living."
For more information on Car Mate please visit http://carmate-trailers.com/ to find a dealer near you or please call 800-733-8856.
Car Mate joins a long line of returning sponsors and the Lucas Oil backed tour will be announcing several new companies that have joined the sponsorship family.
Opening night is Friday, April 20th at the Outlaw Speedway for a $2,000 to win event that will kick off the title run to see who will be the 35th Anniversary Champion. As tradition continues, it will be excitement guaranteed!