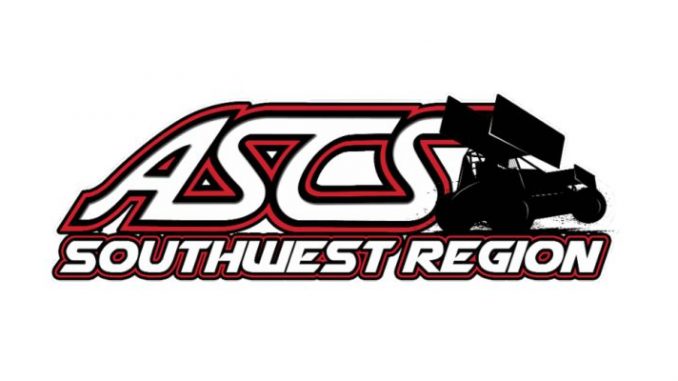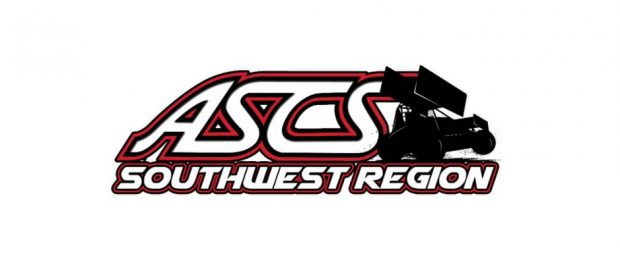 From Bryan Hulbert
TULSA, Okla. (February 26, 2018) – The wait is over for Sprint Car fans across Arizona as the ASCS Southwest Region sets sights on Peoria, Arizona's Canyon Speedway Park for the 2018 season opener on Saturday, March 3 at 7:00 P.M. (MT).
The "March Meltdown" marks the start of the 11th year of ASCS competition across the desert southwest. The most recent visit to the one-third mile Arizona oval on October 14, 2017, went the way of the season's eventual champion, Colton Hardy, who is slated to defend his title in the Bandit Racing No. 74. The win was also his first at Canyon Speedway Park in ASCS competition.
Slated to be the 25th round of ASCS Southwest sanctioned competition at Canyon Speedway Park, the track has seen 14 different winners in 24 previous A-Features with Rick Ziehl leading the count at six wins. Bob Ream, Jr., Derrik Ortega, Jason Johnson, and Lance Norick each sit with a pair of wins. Single victories go to Billy Chester, Brady Bacon, Colton Hardy, Dusty Zomer, Logan Forler, R.J. Johnson, Tony Bruce, Jr., and Wayne Johnson.
Saturday, March 3 at Canyon Speedway Park opens at 5:00 P.M. and includes IMCA Modifieds, Hobby Stocks, Sport-Compacts, and 600cc Winged Micro Sprints. Admission is $20 for adults, $15 for Seniors (60+), and Military, and kids 11 and under are free into the grandstands.
Canyon Speedway Park is located at 9777 W Carefree Hwy. in Peoria, Ariz. For more information, call (602) 258-7223 or log onto http://www.canyonspeedwaypark.com and like them on Facebook at https://www.facebook.com/CanyonSpeedwayPark/.
For other news, notes, and information on the American Sprint Car Series, from the National Tour to any of the Regional Tours that make up the nearly 150 races across the ASCS Nation in 2018, log onto http://www.ascsracing.com, follow on Facebook, on Instagram, and on Twitter (@LucasOilASCS).