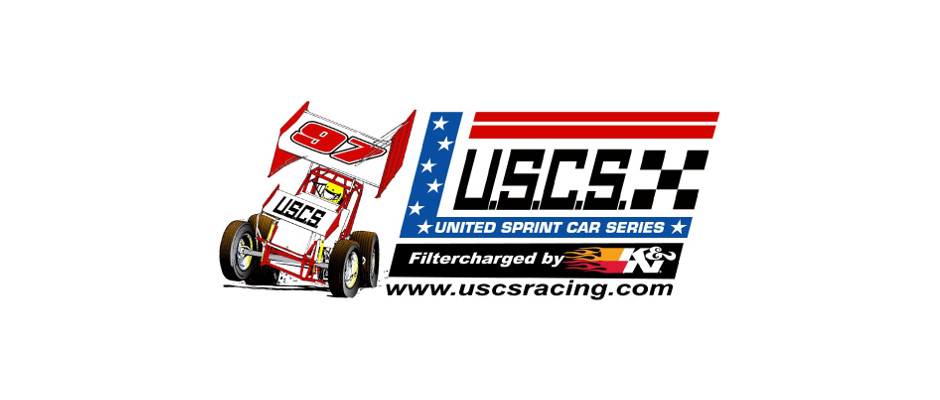 From Pete Walton
ATLANTCA, Ga. (March 1, 2018) — The USCS Outlaw Thunder Tour winged sprint cars invades Magnolia Motor Speedway this Saturday night, March 3rd to headline the 10th annual "Frost Buster 150". The event will be the 6th round of a 60+ race schedule for the series twenty-second season of competition. The K&N Filters USCS Outlaw Modifieds and www.RockAuto.com USCS 600 Sprint Car Series winged mini sprints join the USCS sprint cars to create a USCS triple-header on Saturday, March 3rd during the "Frostbuster".
The event is the Magnolia Motor Speedway 2018 season-opener and is a literal "Smorgasbord of Speed" featuring a full night of high speed action at one of the Mid-South's most popular venues. Race teams and race fans will be treated to a full menu of early season speed contests with racing in eight (yes, eight) of the area's most popular racing divisions for just one ticket price. The event typically has fields of 140 plus race cars.
The event includes one of only two scheduled 2018 season appearances for the USCS "Outlaw Thunder" Tour presented by K&N Filters winged sprint cars at Magnolia Motor Speedway. The racing action features approximately 250 laps of racing around the 3/8 mile clay oval including 150+ laps of Championship main events.
Action kicks off on Saturday night at 6:00 pm with hot laps and a full racing program in all eight divisions including the 130 mile per hour USCS Outlaw Thunder Tour presented by K&N Filters winged sprint cars, the mighty K&N Filters USCS Outlaw Modified Series plus the ground pounding Super Late Models, Nesmith Dirt Late Model, www.RockAuto.com USCS 600 Sprint Car Series mini sprint, Nesmith Street Stock, the Nesmith Late Model Sportsman and Factory Stock divisions.
Sprint car rivers from 7 or 10 states are pre-entered for the initial 2018 appearance of the USCS sprint cars to Magnolia Motor Speedway. Those pre-entered include several of the nation's top ranked drivers like 2015 and 2016 National Champion Morgan Turpen, from Cordova, Tennessee, the 2017 nd defending Champion, Jordon Mallett from Greenbrier, Arkansas and 2013 National Champion and 2016 USCS Mid- South Thunder regional Champ, Derek Hagar from Marion, Arkansas. Eleven-time USCS National Champion, Terry Gray from Bartlett, Tennessee who was the 2016 USCS Southern Thunder Tour regional series Champion is also entered as is National Sprint Hall of Famer, Danny Smith from Chillicothe, Ohio..
The K&N Filters USCS Outlaw Modified Series expects to draw a strong field of drivers from several states and drivers will be racing for a top prize for the main event winner of $1000. With bonuses the K&N Filters Modified driver who collects a sweep for the night can collect $1200. Hunter Wilbanks from Lakeland, Tennessee I the defending series Champion and an early entry in that division.
The third USCS racing division on the action-packed racing card is the www.rockauto.com USCS 600 Sprint Car Series winged mini sprints. Drivers for that division are expected from five states for their season opener. Local favorite Bobby Zaiontz from Columbus, Mississippi who was the 2011 and 2012 National Champion in the division and the runner-up for the title ast season by a scant 10 points.
Magnolia Motor Speedway is located just West of Columbus, Mississippi at the junction of US Highway 82 and US Highway 45 South. For more info and for directions to Magnolia Motor Speedway please visit www.magnoliadirt.com or call 662-240-3478 (or 662-574-2572).
For info on the United Sprint Car Series, K&N Filters USCS Outlaw Modified Series or www.rockauto.com USCS 600 Sprint Car Series please visit www.uscsracing.com or call 770-865-6097.