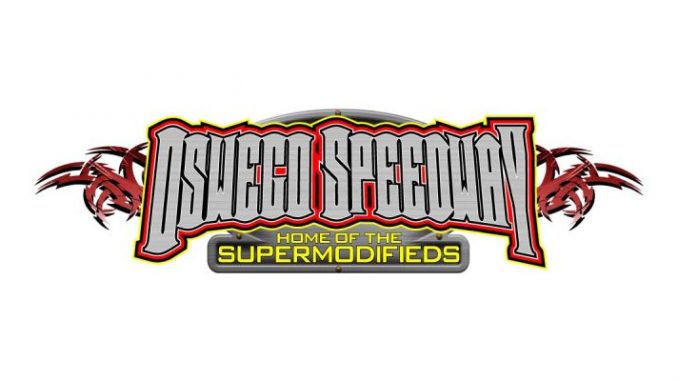 From Camden Proud
OSWEGO, NY (March 5, 2018) – Oswego Speedway jumpstarts its 68th consecutive season this Saturday and Sunday, March 10 and 11, at the 32nd annual Syracuse Motorsports Expo located at the New York State Fairgrounds.
As part of the two day event which features several displays from area tracks, vendors, dealers, parts companies, and race teams, Oswego Speedway will be on hand all weekend with a display that features two cars from the Pathfinder Bank SBS division.
The Missile Motorsports, Joe Gosek Throwback No. 00M Small Block Supermodified driven this season by Dan Kapuscinski will be on hand alongside the Lakeside Property Services No. 91 machine driven by division veteran Barry Kingsley. Joining the these two SBS racers at the show will be a handful of cars from the Oswego Kartway, which is located directly behind the speedway's back grandstand.
Each day, fans will have the chance to stop by and pickup a 2018 Oswego Speedway schedule, driver cards, ask questions, catch race highlights from the 2017 season, locate information for the Oswego Eagles Fan Club, or even shop for merchandise that will include the new release of the Bentley Warren Hall of Fame Legend Series t-shirts.
Additionally, the Jim Shampine Radical Offset Supermodified owned by Jamie Moore is expected to be on hand as part of the Motorsports Expo. The '8-Ball' won eleven features in a row in 1978, seven more in 1979 plus the track championship, and all together the legendary machine garnered a total of twenty feature wins including the 1980 Budweiser International Classic 200. Moore has since restored the car to its 1980 livery after the car's last race in 1991.
The Syracuse Motorsports Expo is located in the Center of Progress Building at the New York State Fairgrounds just steps from Route 690 approaching downtown Syracuse. For more information on the Expo, you can visit online at SyracuseMotorsportsExpo.com.
Oswego Speedway kicks off its 2018 season on Saturday, May 26 featuring the track's 68th annual Opening Day set to include Jim Shampine Memorial Twin 50's for the Novelis Supermodifieds plus the Tony White Memorial 35 for the Pathfinder Bank SBS. To purchase tickets, please call (315)-342-0646.
Season tickets, camping packages, and more are all on sale as part of Oswego Speedway's 2018 schedule. Tickets and camping passes can be picked up in the speedway office from 11am to 4pm on Saturdays during winter hours.
For more information on Oswego Speedway, be sure to visit online at OswegoSpeedway.com. You can also FOLLOW on Twitter @OswegoSpeedway or LIKE on Facebook at Facebook.com/OswegoSpeedway.