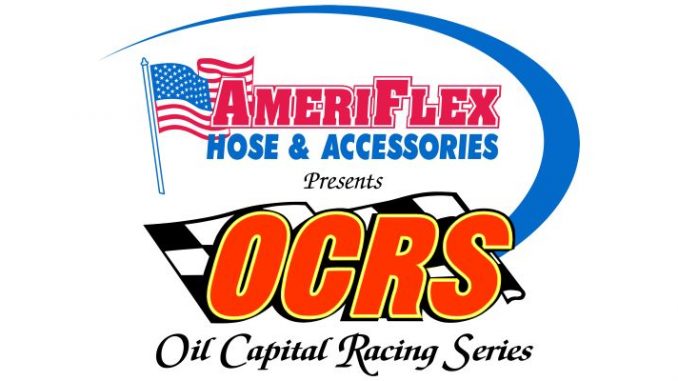 From John Lemon
TULSA, Ok. (March 13, 2018) – This Saturday night at the Red Dirt Raceway in Meeker Oklahoma, the inaugural running of the 'Oklahoma Sprint Cup' featuring the Ameri-Flex / OCRS sprint car series will hit the track to open the 2018 AMERI-FLEX / OCRS sprint car season. Track Promoter Cody Brewer has set a special start time of 4pm for the event. Pure stocks and micro sprints will also see on track action prior to the 30-lap sprint car feature finale to cap off the afternoons racing program.
2017 AMERI-FLEX / OCRS series champion Zach Chappell of Talala Oklahoma will lead a quality laden field through the pit gates in an attempt to become the first driver bask in victory glorification for 2018. Chappell will face some fierce and tough competitors that will aim to spoil the beginning of his title defense. These titans of speed and power include the likes of:
3-time series champion Sean McClelland, 2014 champion Andrew Deal, 2017 series runner-up Shane Sellers, 28-time main event winner, Whit 'Gasman" Gastineau, 2017 Ameri-Flex Challenge winner Mickey Walker and Alex Sewell, who ran part time with the series in 2017 scoring two wins in the process and was the ASCS Red River Region champion for the year. These masters of the ovals and several other entertaining and thrilling drivers are eager to get back to racing action after being idle throughout the off-season.
This Saturday will be the second time for the series to perform on the 1/4-mile track after it was reconfigured for the 2017 season. Last October, Shane Sellers scored the win in the inaugural "Salute To State Fair Speedway" event. The drivers that were in attendance that day found the track quite favorable and are looking forward to the return visit while others will come see what all the hype has been about by asserting themselves on the dark red soil.