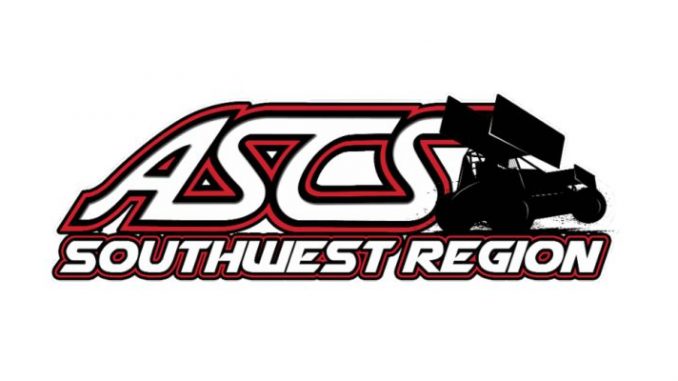 From Bryan Hulbert
TULSA, Okla. (March 21, 2018) – The second round of the 2018 season for the ASCS Southwest Region is on deck with the series headed to Arizona Speedway in Queen Creek, Ariz. for the season's first visit on Saturday, March 24.
The first of eight appearances at the Arizona Speedway during the 2018 season, the ASCS Southwest Region last visited for the 2017 Copper Classic with Christopher Bell and D.J. Netto picking up wins during the double-header weekend.
Leading the way with championship defense on his mind, Colton Hardy looks to pick up his second victory of the season, having scored the season-opening win at Canyon Speedway Park on March 3. Hardy's last win at the Arizona Speedway came on July 1, 2017.
Presented by Torco Fuels, Saturday, March 24 will also include NAPA Non-Wing Sprints, IMCA Modifieds, Pure Stocks, and Robert Horne Ford Bombers. Gates to the grandstands open at 5:00 P.M. with racing getting underway at 7:00 P.M. (MT). Admission is $15 for adults with Seniors only $12. Kids 11 and under get in the grandstands for free.
Arizona Speedway is located at 47346 N Ironwood Rd. More information on the facility can be found online at http://www.arizonaspeedway.net as well as on Facebook at https://www.facebook.com/Arizona-Speedway-211954742150175. Fans can also email info@arizonaspeedway.net or call (480) 926-6688.
For other news, notes, and information on the American Sprint Car Series, from the National Tour to any of the Regional Tours that make up the nearly 150 races across the ASCS Nation in 2018, log onto http://www.ascsracing.com, follow on Facebook, on Instagram, and on Twitter (@LucasOilASCS).