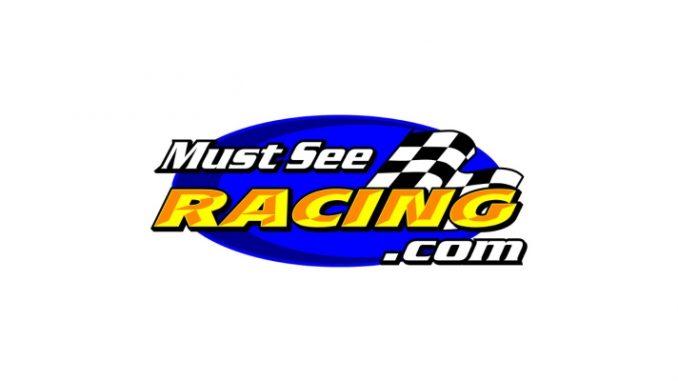 From Jim Hanks
HOLLY, Mich. – The Must See Racing Sprint Car Series will open its new season with several new rules addendums, designed to heat up the on-track competition, as well as a new format for four of its races in 2018.
Debuting at Berlin Raceway on May 12, the new Engine Pro Fast Car Dash format will be used at a total of four MSR events through the season. The dash format will also be utilized at Jennerstown (Pa.) Speedway on June 23, Madison (Wis.) Int'l Speedway on July 27 and again at Berlin on Aug. 18.
The Engine Pro Fast Car Dash will feature the night's top eight drivers from time trials competing in a fully-inverted, eight-lap sprint that sets the first four rows of the provisional starting grid.
Following the dash, an invert die of six, eight or 10 will still be used to set the final lineup.
Drivers who make three or more of the four Engine Pro Fast Car Dashes through the course of the season will be eligible for year-end bonuses based on accumulated points through their dash finishes, with the driver that totals the most points taking home a $500 bonus, courtesy of Engine Pro, Fel-Pro, Mahle and Clevite.
Dash points will be tallied separately from the season-long championship point standings.
In addition to the new dash format, additional MSR rules changes for 2018 include:
– Lapped cars will be removed from the lead-lap order prior to restarts at all races during the season. Lapped cars will now drop to the rear under caution, in the order they were running at the time of the yellow flag.
– In the interest of safety, a '1.1-second' threshold will be utilized in determining the inversion cars prior to the night's feature event this season. Drivers who are more than 1.1 seconds slower than the third-fastest car in time trials will not be included in the feature inversion, but will retain their qualifying time and start behind the inversion cars.
– A drop race will be instituted in determining the season-long points champion. All drivers will drop the race in which they scored the lowest amount of points (combined feature, heat race and qualifying points), and a no-show or disqualification cannot be used as a driver's drop race.
– MSR will institute random drug testing during the 2018 season.
The 2018 Must See Racing season kicks off April 20-21 with the tour's annual Carolina doubleheader at Anderson (S.C.) Motor Speedway and Hickory (N.C.) Motor Speedway.