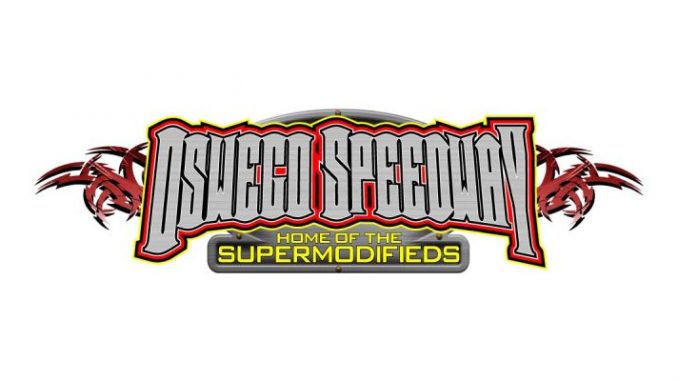 From Oswego Speedway
OSWEGO, NY (April 17, 2017) – Just ahead of the 2018 racing season, Oswego Speedway and Turning Stone Resort Casino today announced the return of the very popular 'Favorite Driver' contest. The exciting weekly contest will kick-off on Saturday May 26, Oswego Speedway's 68th Annual Opening Day.
The Turning Stone "Favorite Driver" contest will bring even more excitement to the speedway every week. To enter their favorite driver in the running for a 2019 season pit pass at Oswego Speedway, racing fans simply write the name of their favorite driver on the back of their tickets and bring them to the TS Rewards Desk at Turning Stone. The driver with the most votes by the end of the season will be declared Oswego Speedway's Turning Stone Resort Casino "Favorite Driver."
In order to be eligible, a driver must be registered in either the Novelis Supermodified or Pathfinder Bank SBS divisions at Oswego Speedway, as viewed on the Speedway's official website.
Oswego Speedway drivers aren't the only ones who have a chance to win big this season. Racing fans can also cash in on a weekly basis. By turning in their favorite driver entry ticket to the Turning Stone Resort TS Rewards Desk, fans will have a chance to win up to $25 in Free Play every week.
Voting will be tallied and displayed at www.OswegoSpeedway.com so fans to keep track of their favorite driver weekly. Voting updates will also be announced on Oswego Speedway's Twitter and Facebook pages.
Last year's winner of the "Favorite Driver" Contest was Bobby Bond, who came in ahead of former winners Michael Barnes and Joe Gosek, who finished second and third respectively.
Oswego Speedway is proud to welcome back Turning Stone Resort Casino as a sixth year partner with the 'Steel Palace.' A renowned, Forbes Four Star Award-winning destination resort, Turning Stone Resort Casino features world-class amenities including four hotels, two luxurious spas, five golf courses, more than 20 restaurants and dining options, an all-new 125,000 square foot Las Vegas-style gaming floor, a cabaret-style Showroom, a 5,000 seat arena, and several bars and cocktail lounges with live weekend entertainment. Conveniently located at NYS Thruway exit 33, Turning Stone was named "Best Countryside Hotel/Lodge" in 2017 by Condé Nast Johansens and recently earned the prestigious Forbes Four Star Award.
The 2018 Oswego Speedway program will feature Jim Shampine Memorial Twin 50's for the Novelis Supermodifieds along with the Tony White Memorial 35 for the Pathfinder Bank SBS. Tickets are available by calling the speedway box office at (315)-342-0646.
For more information on Oswego Speedway, be sure to visit online at OswegoSpeedway.com. You can also FOLLOW on Twitter @OswegoSpeedway or LIKE on Facebook at Facebook.com/OswegoSpeedway.