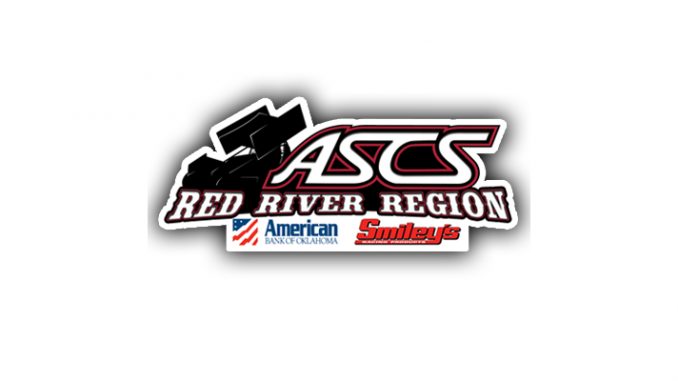 From Bryan Hulbert
TULSA, Okla. (April 18, 2018) – The weekend lineup for the American Bank of Oklahoma ASCS Red River Region presented by Smiley's Racing Products has been updated. Officials at Caney Valley Speedway have made the call to postpone their event on Saturday, April 21.
Officials with the track made the call based on the forecast calling for rain all day Saturday and into Sunday. The race has been rescheduled to Thursday, July 12 to coinciding with Humboldt Speedway (Humboldt, Kan.) on Friday, July 13 and 81-Speedway (Park City, Kan.) on Saturday, July 14.
While Mother Nature doesn't seem to want to play on Saturday, the forecast for Friday, April 20 at Creek County Speedway is near perfect for racing with events getting underway at 8:00 P.M. (CT). Wingless Sprints of Oklahoma will also be on hand for an all open-wheel Friday night.
Admission is $15 for adults. Kids 10-14 get in the grandstands for $6 and children under 10 get in free of charge. Information on Creek County Speedway can be found online at http://www.creekcountyspeedway.co.
For other news, notes, and information on the American Sprint Car Series, from the National Tour to any of the Regional Tours that make up the over 150 across the ASCS Nation in 2018, log onto http://www.ascsracing.com, follow on Facebook, on Instagram, and on Twitter (@LucasOilASCS).