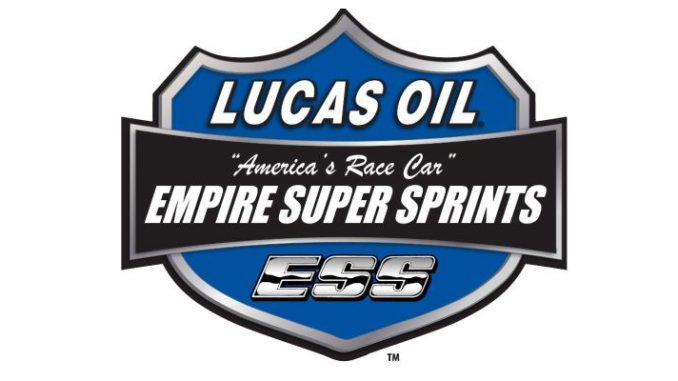 From Dean Reynolds
SYRACUSE, NY (May 3, 2018) – The 35th Anniversary for the Lucas Oil Empire Super Sprints is now underway with new sponsorship programs still being announced. Nightly cash awards add to the A-Main payoff at each full point event and for 2018 that total is at record numbers.
One of the new companies that has come aboard the sponsorship family is Pinnacle Employee Services from Syracuse, NY. New is the Pinnacle Pole Award where the driver that draws the pole for the A-Main during the nightly redraw will get an extra cash bonus.
Pinnacle is one of the leading payroll and human resources outsourcing companies in Central New York
for businesses of all sizes. Pinnacle also specializes in investments for individuals and employer-sponsored retirement plans such as IRAs and 401(k) plans. They also offer an online investing platform that makes investing easy for both newcomers and sophisticated investors alike.
For more information you can visit www.Pinnacle-llc.com to see how they can help with your investments and employee services for your business of any size. Pinnacle has been involved with ESS over the past few years with dash sponsorships as well as the main sponsor for ESS driver Brandon Kidd, who also works as an investment advisor with the company.
With the addition of the Pole Award, it adds to the already long list of nightly sponsors. The Lucas Oil Tour gets back in action on Friday, May 18 with a return to the Outlaw Speedway and then the next night it's off to Thunder Mountain Speedway. Both events will pay $2,000 to win and $275 to start.