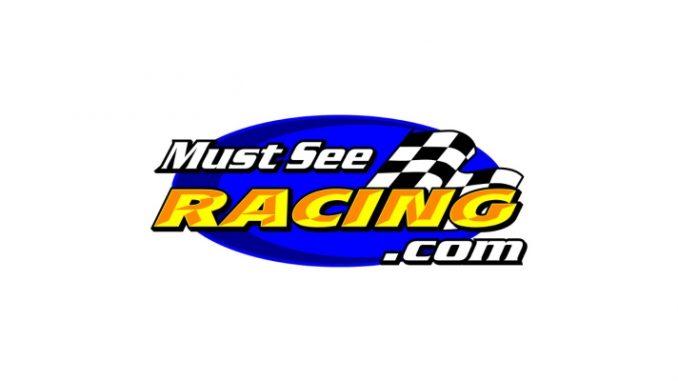 By Jacob Seelman
HOLLY, Mich. – Former supermodified standout Charlie Schultz is riding a wave of momentum as he continues to seek his first-career Must See Racing Sprint Car Series victory.
The Ohio veteran matched his career-best finish of fourth in the tour's most recent event at Midvale Speedway on July 14, and he sits inside the top five in points through the first six races of the season.
Schultz will have two chances to accomplish the goal of breaking into victory lane this weekend, as the stars of Must See Racing make their furthest trip west for the 2017 season, racing for the third-consecutive year at both Wisconsin's Madison Int'l Speedway and Illinois' Rockford Speedway.
Madison's high-speed half-mile provides the backdrop for the fastest track that Must See Racing will compete on all season, while Rockford's quarter-mile bullring is among the tightest and always provides some of the closest racing that the series sees each year.
Schultz set his high-water finish of fourth during last summer's invasion of the Madison half-mile, and he has high hopes that his John Reiser-led team can improve on that mark and earn their first podium this weekend.
"We had a really strong run at Midvale, for as crazy as that race was right from the beginning, and I feel like our first win is right around the corner," said Schultz. "Engine-wise, I think we're capable, and chassis-wise I think we're capable as well. We did a lot of homework over the winter and made some improvements after a less-than-stellar performance at Owosso (Speedway) and Birch Run (Speedway) earlier in the month, so I think we've definitely made strides and closed in on that objective of winning.
"We completely changed the back of the car, went and tested and now our car has been much more drive-able and racy," Schultz added. "It's been a family effort, for sure, and we're excited for what's hopefully to come."
For Schultz to capture that victory, however, he'll have to come out on top of some of Must See Racing's toughest competition.
Three-time defending series champion and current points leader Jimmy McCune swept the Western Swing two years ago, while his 20-year-old nephew Anthony narrowly missed out on capturing his first-career win during the Buckeye State Shootout at Midvale. Both will be in action again this weekend.
In addition, National Sprint Car Hall of Famer Jeff Bloom, two-time Little 500 champion Jacob Wilson, recent NASCAR Modified winner Bobby Santos III and reigning Must See Racing South division champion Johnny Petrozelle III will try their hands at scoring the victory, with four drivers having already celebrated a win this season.
In the previous two iterations of Must See Racing's Western Swing, one driver has swept the two race wins both times, with Jimmy McCune doing so in 2016 and Brian Gerster following suit last year.
This year's event at Madison will also utilize the Engine Pro Fast Car Dash format, which first debuted earlier this season at Berlin Raceway.
Gates at Madison Int'l Speedway open at 3:30 p.m. Friday, with hot laps kicking off at 5 p.m. Qualifying will roll off at 6:15 p.m., followed by racing action at 7:30 p.m.
For Saturday's portion of the program, gates at Rockford Speedway open at 2 p.m., with hot laps kicking off at 3:30 p.m. Qualifying will roll off at 5:30 p.m., followed by racing action at 7 p.m.
For more information on Must See Racing, including driver and team news, points standings, results, schedule updates and more, visit www.mustseeracing.com.