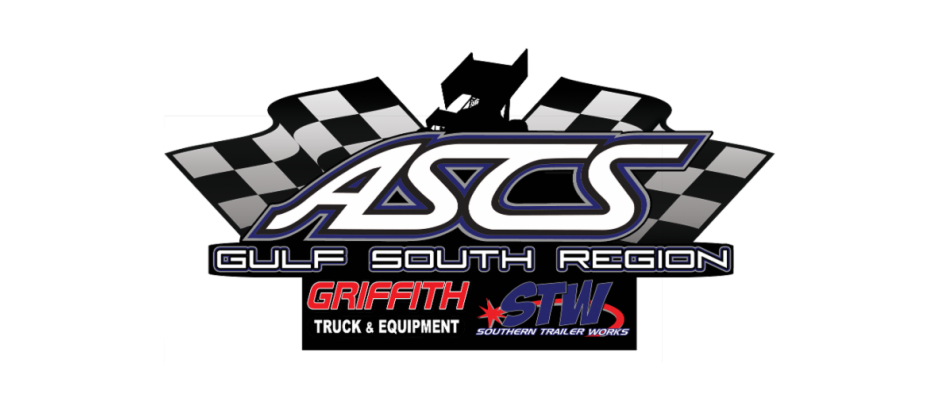 Bryan Hulbert
 HIGHLANDS, Texas (July 28, 2018) Winning in his last three appearances with the Griffith Truck and Equipment ASCS Gulf South Region, Channin Tankersley added career win No. 23 on Saturday night at Battleground Speedway.
Tied with Gary Wright for third in the ASCS Gulf South Region win list, the Griffith Truck and Equipment No. 17 grabbed the win form the pole starting spot. Rolling through the field from eighth, Louisiana's Koty Adams picked up the second spot with Dustin Gates on the final podium step. Bruce Crockett and Cody Stacy made up the top-five.
| | |
| --- | --- |
| | |
| | (Image Credit: Manvel Motorsports) |
Moving ahead four spots, Larry Howery was sixth. Michael McNeil in seventh was followed by Kent Lewis with Tommy Hall ninth and Randy Allen in tenth.
The Griffith Truck and Equipment ASCS Gulf South Region will take in two nights at South Texas Speedway in Corpus Christi, during the Labor Day Weekend with action on Saturday, September 1 and Sunday, September 2.
For other news, notes, and information on the American Sprint Car Series, from the National Tour to any of the Regional Tours that make up the over 150 across the ASCS Nation in 2018, log onto 
http://www.ascsracing.com
, follow on Facebook, on Instagram, and on Twitter (@LucasOilASCS).
Race Results:
ASCS Gulf South Region
Battleground Speedway – Highlands, Texas
Saturday, July 28, 2018
Heat 1 (8 Laps): 1. 68-Dustin Gates, [4]; 2. 28-Michael McNeil, [5]; 3. 69-Larry Howery, [1]; 4. 8TW-Kent Lewis Jr, [3]; 5. 30-Johnnie Wasson, [2]; 6. (DNF) 02-Harry Yerrington, [6]
Heat 2 (8 Laps): 1. 17G-Channin Tankersley, [4]; 2. 48-Cody Stacy, [1]; 3. 8-Bruce Crockett, [3]; 4. 5-Jacob Harris, [5]; 5. 2H-Tommy Hall, [2]
Heat 3 (8 Laps): 1. 21-Koty Adams, [4]; 2. 1-Randy Allen, [1]; 3. 3-Theresa Waller, [5]; 4. 24X-Tyler Harris, [3]; 5. (DNF) 15B-Danny Burke, [2]
A Feature (25 Laps): 1. 17G-Channin Tankersley, [1]; 2. 21-Koty Adams, [8]; 3. 68-Dustin Gates, [5]; 4. 8-Bruce Crockett, [3]; 5. 48-Cody Stacy, [2]; 6. 69-Larry Howery, [10]; 7. 28-Michael McNeil, [4]; 8. 8TW-Kent Lewis Jr, [11]; 9. 2H-Tommy Hall, [15]; 10. 1-Randy Allen, [7]; 11. 5-Jacob Harris, [9]; 12. 3-Theresa Waller, [6]; 13. 02-Harry Yerrington, [12]; 14. 30-Johnnie Wasson, [14]; 15. 24X-Tyler Harris, [13]; (DNS) 15B-Danny Burke,