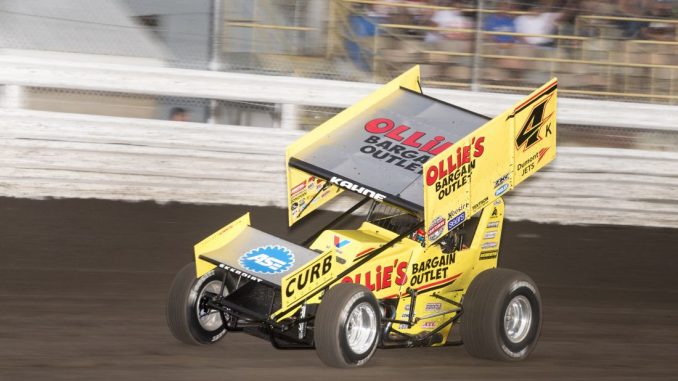 By T.J. Buffenbarger
Kasey Kahne announced on Thursday morning he would step away from racing full time in NASCAR in 2019. Kahne made the news official on his Twitter account at 8:28 a.m. on Thursday morning.
— Kasey Kahne (@kaseykahne) August 16, 2018
After success early in his career in winged sprint cars and the United States Auto Club midget, sprint car, and silver crown divisions Kahne made the transition to NASCAR racing in 2002 with a part time Busch series ride Robert Yates Racing. After a full season with Atkin Motorsports in 2003 and picking up his first NASCAR victory at Homestead Speedway in the Ford 300 Kahne moved full time to the NASCAR Cup Series in 2014.
During his 15 year Cup career Kahne scored 18 wins. Kahne's best season for victories was 2006 with six victories while his top finish in the point standings at NASCAR's top level was 2012 with a fourth place finish. In addition Kahne has eight wins in what is now the NASCAR Xfinity Series and five wins in the NASCAR Camping World Truck Series.
In NASCAR's top division Kahne drove powerhouse teams Everham Motorsports, Red Bull Racing, and Hendrick Motorsports. Recently Kahne drove for Leavine Family Racing the past two seasons.