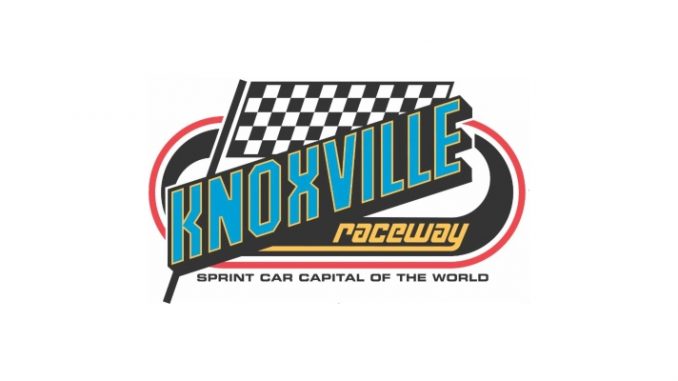 From Kendra Jacobs
All great things must come to an end…including the 2018 Lucas Oil Championship Cup racing season at Knoxville Raceway.
Join us this Saturday for the Mediacom Season Finale where three track champions will be named!
Hot laps start at 7:15pm. Adult tickets are $15, teens are $10 and children 12 and under are FREE!
A Tale of Three Champions…
Who will the 2018 Lucas Oil Championship Cup Series champions be?
Going into Saturday's Mediacom Finale, Austin McCarl, who won his first 410 feature at Knoxville Raceway during our Kraig Ford/PellaMotors.com season opener, has a 232-point lead over his father, Terry McCarl.
In the 360 class, Clint Garner has a slim 128-point lead over Ryan Giles.
And Eric Bridger leads the 305 point standings by 343 points over Ryan Leavitt.
Final Jr. Fan Club Party this Saturday!
The final Jr. Fan Club Party of the 2018 season will be held this Saturday from 5-6pm in Dyer-Hudson Hall.
The party will include Casey's General Store pizza, sodas and water provided from our friends at Mahaska and ice cream with all the toppings.
We'll have games and prices including bicycles to giveaway and cash prizes for the older kids. Eight Jr. Fan Club members will be drawn to receive pace truck rides, too.
Join us and drivers: Joe Beaver, McKenna Haase and Davey Heskin to celebrate the end of another great season with our youngest fans.
Please RSVP to KendraJ@KnoxvilleRaceway.com.
Checkered Flag Concessions Food Item of the Week
For the Mediacom Season Finale, Checkered Flag Concessions is bringing back the Chicken Philly Cheesesteak!