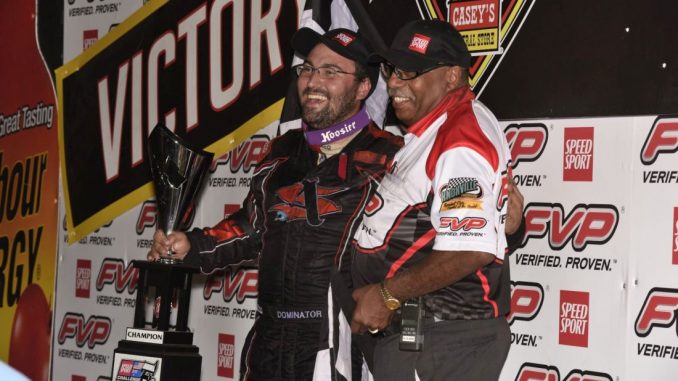 (September 6, 2018) — Dominic Scelzi will be sidelined for a significant amount of time following the discovery that he has a facture in the top portion of his leg. Scelzi was injured during the World of Outlaws Craftsman Sprint Car Series event Saturday night at Skagit Speedway when he made contact with Jason Solwold's stopped car at a high rate of speed.
Scelzi made the news known via his Twitter account on Wednesday.
Coming off making his first A-Main start at the Knoxville Nationals after winning the SpeedSport World Challenge Scelzi scored a podium finish earlier that week with the World of Outlaws at Black Hills Speedway and a top 10 finish the previous night at Skagit.
No timetable was given for Scelzi's return to competition.