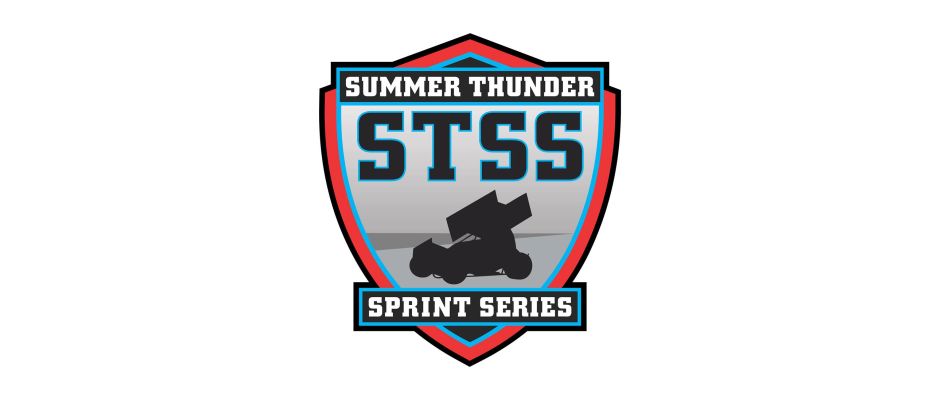 From Kaleb Hart
YAKIMA, Wa. (September 21, 2018) — Night number one of the Fall Brawl for the Summer Thunder Sprintcar Series presented by Here 2 Wire was all Jayme Barnes, as the veteran led all thirty laps of the main event for his first series win at Central Washington State Fair Raceway. Street Stocks were the support division where Zach Simpson took the victory.
Winning the race into turn one was huge for Barnes, who started on the pole and held firm control of the point by the exit of turn two. In a race that went green to checkered with no stoppages, Barnes only got off the bottom groove a couple of times but quickly corrected the Cook Motorsports #22 back to the low groove and other than navigating slower traffic, had no challenges in scoring the win. Series point leader Garen Linder ran second with Logan Forler advancing four spots to take third. Colton Heath was the fast qualifier. Heat winners were Linder, Barnes, Luke Didiuk and Steve Reeves. Reece Goetz was the Triple X Hard Charger, advancing six spots.
For Zach Simpson, dominant was the word. He led every lap of the main event except the first, running away with the victory ahead of Kevin Roberts and Matt White in the Street Stock class. Simpson and Austin Kerrigan won the heat races.
Here 2 Wire Summer Thunder Sprintcar Series
Fast Time – Colton Heath 14.614
Heat 1 – Garen Linder, Colton Heath, Jared Peterson, Jeff Dunlap, Jason Reed, Reece Goetz, Derek Roberts
Heat 2 – Jayme Barnes, Eric Fisher, Logan Forler, Chase Goetz, Evan Margeson, Dallas Melby, Corbyn
Heat 3 – Luke Didiuk, Lance Sargent, Cam Smith, James Setters, Devon Borden, Darren Smith
Heat 4 – Steve Reeves, Jay Cole, Jason Solwold, JJ Hickle, Justin Youngquist, Michael Bollinger
B Main – Evan Margeson, R Goetz, Youngquist, Borden, Melby, Reed, Bollinger, Roberts, Fauver
A Main – Jayme Barnes, Linder, Forler, C Smith, Heath, Peterson, Hickle, Cole, Fisher, R Goetz, Margeson, Sargent, C Goetz, Borden, Didiuk, Reeves, Setters, Youngquist, Dunlap, Reed, Solwold, Melby
Lap Leaders – Barnes 1-30
Triple X Hard Charger – R Goetz +6
Street Stocks
Heat 1 – Austin Kerrigan, Kevin Roberts, Avery Miller, Jack Parshall, Melissa Adams
Heat 2 – Zach Simpson, Matt White, James Whitehouse, Jeff Cluff, Peppie Rojas
Main – Zach Simpson, Roberts, White, Parshall, Whitehouse, Miller, Kerrigan, Cluff, Rojas
Lap Leaders – Roberts 1 Simpson 2-20