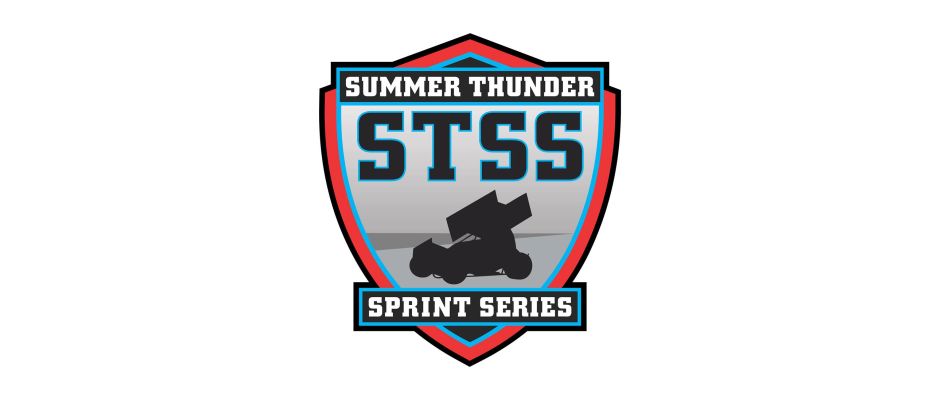 From Kaleb Hart
YAKIMA, Wa. (September 22, 2018) — A rowdy crowd enjoyed the final Here 2 Wire Summer Thunder Sprintcar Series main event of the year, watching Justin Youngquist take the feature win and Colton Heath take the season title at Central Washington State Fair Raceway. Zach Simpson completed his sweep of the weekend in the Street Stock division.
Justin Youngquist started his year with a win at Skagit Speedway with a win and finished his year with his first Summer Thunder Sprintcar Series win to close 2018. Cam Smith led on the initial start which was called back due to an accident in turn two. Following a lengthy red flag, Youngquist would get the jump on the next start, rocketing out to a sizable advantage. As Youngquist put laps away Jason Solwold was making his way up the field, passing cars on the outside of the track where no one else was running. Solwold came all the way from 19th up to second when a caution flag flew for Jeff Dunlap, bunching the field together. Solwold challenged Justin on the restart, but Youngquist was too good on the low groove, building is advantage back up as he crossed the finish for the popular win. Solwold would settle for second with Smith running third. Heat winners were Devon Borden, Jay Cole, Chase Goetz and Logan Forler. Colton Heath finished in position five and paired with Garen Linder's twelfth place finish would take the season title for Summer Thunder Sprintcar Series. Solwold set quick time.
For the second night in a row, Zach Simpson visited victory lane in the Street Stock division. Austin Kerrigan led the first seven laps before Simpson changed his line in turn three, trying the outside groove and finding good forward drive. Simpson pulled even with Kerrigan exiting turn four and beat him to the line to lead the eighth lap. Kerrigan pulled even in the middle of the second turn on the next lap, but Simpson was too tough, rocketing away down the backstretch to secure his lead and eventual win. Kerrigan would settle for second with Kevin Roberts making a late pass for third. Roberts and Simpson won the heat races.
Here 2 Wire Summer Thunder Sprints
Fast Time – Jason Solwold 14.568
Heat 1 – Devon Borden, Jason Solwold, Justin Youngquist, Evan Margeson, Reece Goetz, James Setters, Darren Smith
Heat 2 – Logan Forler, Eric Fisher, Steve Reeves, Garen Linder, J.J. Hickle, Derek Roberts, Luke Didiuk DNS
Heat 3 – Chase Goetz, Colton Heath, Jeff Dunlap, Jayme Barnes, Jason Reed, Jon Keller, Corbyn Fauver
Heat 4 – Jay Cole, Jared Peterson, Dallas Melby, Cam Smith, Lance Sargent, Michael Bollinger
B Main – R. Goetz, Hickle, Sargent, Reed, Setters, Fauver, Keller, Bollinger DNF, Roberts DNS, Smith DNS, Didiuk DNS
A Main – Youngquist, Solwold, Smith, Margeson, Heath, Fisher, Forler, C. Goetz, R. Goetz, Hickle, Borden, Linder, Reed, Setters, Reeves, Dunlap DNF, Fauver DNF, Peterson DNF, Melby DNF, Sargent DNF, Cole DNF, Barnes DNS
Lap Leaders – Youngquist 1-30
Triple X Hard Charger – R, Goetz, +7
Street Stocks
Heat 1 – Kevin Roberts, Jack Parshall, Matt White, James Baker, Roy Moore
Heat 2 – Zach Simpson, Austin Kerrigan, Scott Fritts, James Whitehouse, Peppie Rojas
Main – Zach Simpson, Kerrigan, Roberts, Parshall, White, Fritts, Whitehouse, Baker, Rojas, Moore DNF
Lap Leaders – Kerrigan 1-7, Simpson 8-20