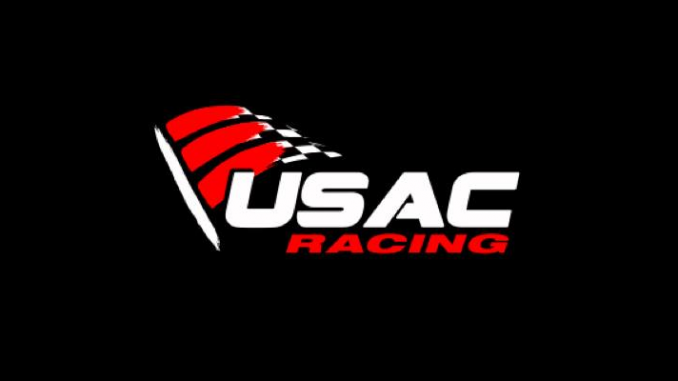 From USAC
Du Quoin, Illinois………Speed Shift TV will have live coverage of the fourth annual "Junior Knepper 55" USAC Midget Special Event this Saturday, December 15 at the Southern Illinois Center in Du Quoin.
Seventy-four drivers have pre-entered for the event on the 1/6-mile, indoor dirt oval located adjacent to the one mile dirt track at the Du Quoin State Fairgrounds.
Among those entered are past "Knepper 55" winners Christopher Bell (2017) and Tyler Courtney (2016). Bell (2013) is one of four USAC National Midget champions entered, including Tanner Thorson (2016), Dave Darland (2001 & 02) and Kevin Olson (1982 & 1987).
Justin Grant, the only driver to win races in all three national divisions in 2018, will be a teammate to five-time USAC Light Up the World Western States Midget champion Ronnie Gardner. Zeb Wise, the youngest ever feature winner in USAC National Midget history, is among several USAC National feature winners along with C.J. Leary, Thomas Meseraull, Carson Short, Shane Cockrum and Chris Urish. Meanwhile, five-time Indianapolis 500 starter Conor Daly, of Noblesville, Ind., is set to make his second career midget start.
Tickets are now on sale for the 4th annual "Junior Knepper 55" at https://usacracing.ticketspice.com/2018-knepper-55-ticket-sales. The race will serve as the final event of the 2018 USAC racing season.
Adult general admission tickets are available for just $19 in advance. Adult general admission tickets at the door are $20, kids 6-12 are $10 and kids 5 years-old and under are FREE! Pit passes are $30 for USAC members and $35 for non-members. Pit passes can be purchased at http://www.TracPass.com/.
Furthermore, on https://usacracing.ticketspice.com/2018-knepper-55-ticket-sales, you may order your 2018 "Junior Knepper 55" event t-shirt now for just $25. Sizes small through 4XL are available, but make sure to get yours soon while supplies last.
Doors open for the event at 2:30pm (Central) on Saturday, December 15. A public drivers meeting will take place in the grandstands at 3:30pm. Cars are scheduled to get on track for hot laps at 4pm.
The race will be streamed LIVE on http://www.SpeedShiftTV.com/ with LIVE audio on the USAC app. As always, you can catch each and every USAC National event a day after the race is run, on-demand, on http://www.Loudpedal.TV/.