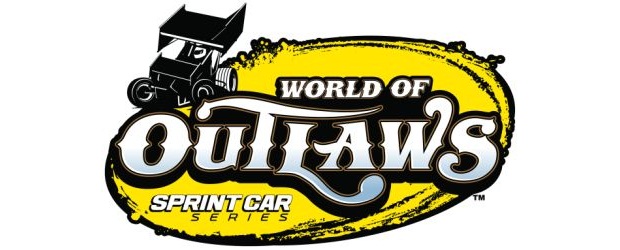 By Kyle Luetters
CONCORD, N.C. – May 11, 2011 – Rivalries in motorsports are often individualistic – driver against driver. This weekend at Williams Grove Speedway in Mechanicsburg, Pa., though, a couple of teams will renew one of the longest rivalries in racing history when the World of Outlaws takes on the Pennsylvania Posse. It's not racer-against-racer, it's us-against-them.
Fans at Williams Grove jeer different Pennsylvania drivers all season, but when the Outlaws come to town, they unite in support of their local heroes and deride the invaders. It's tradition, and it's expected.
This year is unique. Complete events on Friday and Saturday will be capped off with the inaugural Morgan Cup Challenge, a new race where the competitors are the top-five finishing Pennsylvania Posse racers from last fall's National Open against the top-five finishing World of Outlaws nationally touring drivers from that event. The Posse will line up in one row, the Outlaws in the other. The winner of the A-main on Saturday night will determine lane choice. Yes, there's cash at stake, but this event is about pride and bragging rights, about beating the other team, about claiming the sterling silver Morgan Cup trophy.
"I think anything new is great," says 2010 World of Outlaws Sprint Car Series champion Jason Meyers, who will be at the head of the Outlaws team that includes Jason Sides, Paul McMahan, Donny Schatz and Kraig Kinser. "It's really neat that places like Williams Grove are stepping up and putting on something a little bit out of the ordinary. I think the fans will love it, and I know we're looking forward to it, especially starting on the front row. We look forward to going in there and winning it for the World of Outlaws."
While the Outlaws team includes two series champions, two Kings Royal winners and a Knoxville Nationals champion, the Posse is rolling out some of its heaviest hitters – Lance Dewease, Stevie Smith, Brian Montieth, Daryn Pittman and Greg Hodnett. Drivers secured their starting positions based their finish the in National Open last October.
"There aren't too many times when you go to a race track and you aren't the guys that the fans are rooting for," said Kraig Kinser, of Bloomington, Ind. "You feel like you are going into their house and they are going to put up a fight."
Some believe the pressure to defend their home track will weigh heavily on the Posse.
"They race here every weekend, all year long, and we only go up there a few times," said Sides, of Bartlett, Tenn. "I think they have the advantage."
McMahan, who has topped qualifying four times in 14 World of Outlaws races this year, echoed Sides' thoughts.
"They get the chance to run this track a whole lot more often than we do," said McMahan, a native Californian who resides near Nashville. "It gives us an opportunity to run another race to gain some knowledge for when we come back in the summer and the fall. "
Not only will the Outlaws be hungry to win the Morgan Cup, but it could also serve to kick start some drivers' 2011 title hopes – of the five competitors for Outlaws, only Sides has visited Victory Lane this season. The visit to Williams Grove is welcome sight for four-time World of Outlaws champion Schatz, who has dominated the track in recent years.
"We've won a great deal of races at Williams Grove and my crew chief Ricky Warner is from the area so it would be great to pick up our first win of 2011 there," said Schatz, who has 15 wins at the track including three National Open triumphs. "The Morgan Cup gives this STP team another opportunity to win at the Grove. We'd like to achieve the level of success we did in 2007 when we won five of the seven races at the track that year, including the Summer Nationals and the National Open. Hopefully we can get our first victory of 2011 early on in the weekend and bring home the Morgan Cup for the Outlaws."
Make no mistake about it, the winged chariots will fly around the half-mile, semi-banked oval as the Outlaws come to the Posse's backyard for the first time in 2011, renewing a rivalry steeped in tradition. Tickets can be purchased by visiting www.WilliamsGrove.com or by calling the track office at (717) 697-5000. General Admission tickets are $28, ages 13-20 are $15 and kids 12 and under are free.
The World of Outlaws Sprint Car Series is brought to fans across the country by many important sponsors and partners, including: Armor All (Official Car Care Products), STP (Official Fuel Treatment), Goodyear Tires (Official Tire), Chizmark & Larson Insurance , Factory Motor Parts, VP Racing (Official Racing Fuel), Vicci (Official Apparel); in addition to contingency sponsors, Jake's Custom Golf Carts, RacingJunk.com KSE Race Products, Racing Electronics, S&S Volvo; Engine Builder's Challenge participants Don Ott Racing Engines, Kistler Engines, Shaver Specialties and Speedway Engines; and Chassis Builder's Challenge participants J&J Auto Racing, Maxim Racing and XXX Race Company.