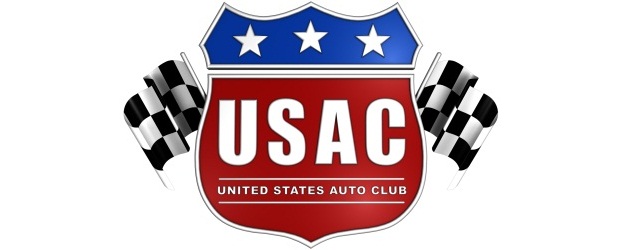 By Dick Jordan
USAC Mopar D1 Midget Champion Taylor Ferns of Shelby Township, Mich. will participate in the inaugural Mazda Road to Indy Scouting Combine November 28-30 in Palmetto, Fla. after being announced today as one of a dozen drivers selected for the initial racing program, her selection a result of her 2011 USAC championship accomplishment.
INDYCAR, USF2000 and Mazda will offer the unique program and are very excited about Taylor's involvement. Grassroots motorsports are the foundation of the Mazda Road-to-Indy ladder system and essential to drivers aiming for careers in the IZOD IndyCar Series and the Indianapolis 500.
Andersen Race Park is the site of the program, with representatives of USAC, WKA, IKF, Rotax, TaG, Rock Island Grand Prix, SKUSA Central States Challenge, Heartland Sprint Series, Florida Karting Championship Series, Eastern Karting Championship and Cal State Karting Championship Series invited.
Eight of the 12 competitors are already locked into the field and the remaining four participants are expected to be announced in the next two weeks.
"Congratulations to Taylor Ferns for her significant accomplishment," says Dan Andersen, owner of Andersen Promotions, LLC, owner of the US F2000 National Championship and also owner of Andersen Race Park. Andersen also was a co-owner of the original USAC F2000 series. "Winning a USAC championship is difficult, and we welcome her involvement in the upcoming Indycar Scouting combine at Andersen RacePark. My years with USAC were great, and I am very happy to see their champion involved in this program. IndyCar's effort to connect with the grass roots levels is going to reap rewards as these talented drivers start making it to the Indy 500. It's my pleasure to play a small part in this, and I wish Taylor the best in this program."
Taylor never finished worse than 10th in any of her 15 USAC Mopar D1 starts in 2011. That included a feature victory at the Indianapolis Speedrome and five other "top-five" finishes.
Taylor became only the second female driving champion in USAC history in 2011. Sondi Eden of Crawfordsville, Ind. was the first, winning the USAC Indianapolis Speedrome Regional Midget title in 2004.
Taylor will pilot one of three identically-prepared USF2000 cars in this program and will participate in a business of motorsports seminar as well as a mock media interview. Each driver will practice and make qualifying and race runs and will receive 25 total laps with full engineering support and data review. The session will conclude with a professional race team shop tour.
"I'm really looking forward to the Mazda Scouting Combine," says Taylor. "It will be the second time I've ever been on a road course so I'm really excited and I can't thank USAC enough for helping create this great opportunity, Hopefully I can make them proud."
A panel of judges will determine an overall winner for the scouting combine, who will receive a two-race entry in the USF2000 Series to take place at the St. Petersburg, Fla. rounds (1 & 2) as part of the INDYCAR race weekend (March 2012).
Additional details of the event, including hotel headquarters, etc. are available by contacting Jason Penix, Manager, Grassroots Marketing for INDYCAR, the IZOD IndyCar Series, Firestone Indy Lights and the Mazda Road-to-Indy at jpenix@indycar.com or 317-492-8551.