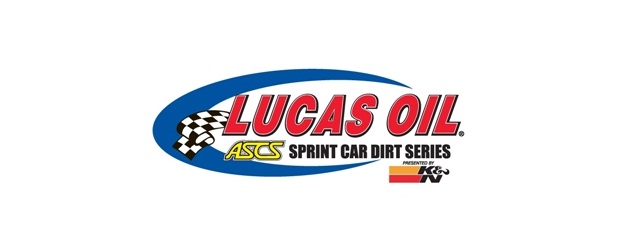 By Lonnie Wheatley
TULSA, Okla. (June 6, 2011) – The Sunoco Fuel ASCS Canyon Region returns to Peoria, Arizona's Canyon Speedway Park for this Saturday night's Inaugural Summer Sizzle event atop the semi-banked, 3/8-mile clay oval.
And, entering the event nearly as hot as that summer Arizona sun is Jeremy Sherman, who has amassed a 110-point advantage in the championship points chase on the strength of eight top-fives in as many wingless ASCS Canyon Region events thus far in 2011.
Sherman, the ASCS Canyon Region champion in both 2007 and 2008, has bounced back from a pair of lackluster seasons in fashion similar to his championship campaigns with four wins in eight tries. His other four finishes include a pair of runner-up showings, a third and a fourth.
Among Sherman's four series triumphs this year are three at CSP, including a sweep of the track's Inaugural Canyon Clash on the final weekend of April. That sweep along with a March 26 win at CSP makes Sherman three-for-three in the ASCS Canyon events held at the Peoria track thus far in 2011.
While Sherman has topped four features overall, R.J. Johnson and Josh Pelkey are the only two other drivers to crack victory lane this season. Johnson and Pelkey have both scored two wins.
In the title chase, Sherman holds a 110-point edge over two-time and defending champion Charles Davis, Jr. While Davis, Jr., has been shut out of victory lane, he has finished either third or fourth in seven of eight feature events, with his only finish lower than fourth a sixth-place showing.
Johnson enters Saturday's action third in points, with Pelkey in fourth. Ronnie Clark rounds out the current top five in points, with the rest of the top ten including Andrew Reinbold, Matt Rossi, Bruce St. James, Dalten Gabbard and Mike Martin.
Saturday's racing action at Canyon Speedway Park goes green at 7:30 p.m.
Peoria's Canyon Speedway Park is located 25 miles north of Phoenix on I-17 to Exit 223, then 6.3 miles west. For more information, contact the track at 602-258-7223.
The Sunoco Fuel ASCS Canyon Region brings the best of wingless Sprint Car racing action to fans in Arizona with 19 scheduled nights of competition at Tucson's USA Raceway and Peoria's Canyon Speedway Park.
The 2011 season marks the 20th year of sanctioning Sprint Car racing for the American Sprint Car Series, with approximately 200 nights of competition at tracks throughout the nation and into Canada. Anchored by the Lucas Oil Sprint Car Series presented by K&N Filters, ASCS also consists of ten different Regions throughout the nation.
Additional information regarding the American Sprint Car Series is available at www.ascsracing.com.