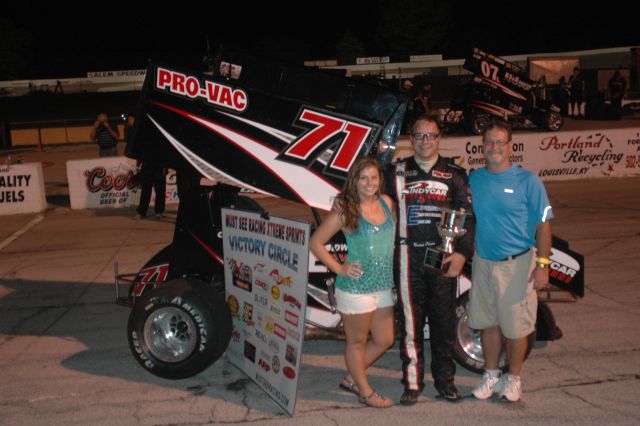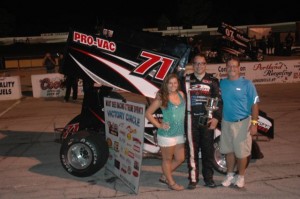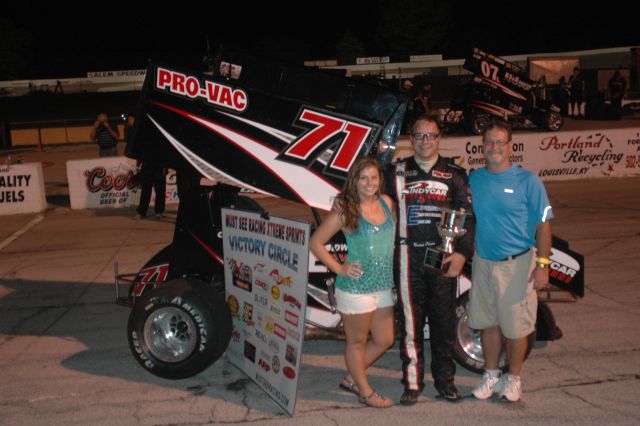 From David Sink
Holly, MI — (March 24, 2014) — When Avon, IN driver Brian Olson heads to the 3rd annual "Southern Shootout", he will be doing so without the luxury of any sponsors. That hindrance doesn't figure to detour Olson's desire to find success.
With less than three weeks before the Must See Racing Xtreme Sprint Series (MSRXSS) opener at 5 Flags Speedway in Pensacola, FL, Olson is searching for a sponsor. "I don't have anything lined up right now" explains Olson. "It kind of puts a hurt on me because I'm a family funded team and it makes it harder to run like we want to. But I wouldn't be going unless I felt like I had a chance to win".
Olson is eagerly looking forward to returning to 5 Flags Speedway and Mobile International Speedway when MSRXSS returns to both venues April 11-12. "Those are two of the tracks I look forward to the most each year. I run the best at these fairly flat half miles speedways. I really like both of those tracks and think I can run good at both".
After the "Southern Shootout" Olson is not sure how the rest of the season will play out. "If I could race every weekend I would. Unless something comes through with sponsorship I might just run a limited schedule this year. My brother is moving from Washington to Indiana and we plan on starting a business together. It's a Fabrication shop and we'll do some machine work too. That is another reason I may not be able to do the whole season".
Olson has enjoyed running with the MSRXSS the past three seasons. He admits this year's schedule looks impressive. "There are some positives with the series. The schedule looks better this year, with more races with a variety of tracks, and not as much travel".
Looking back at last season's results, Olson admits the season wasn't as consistent as he would have liked. "The high point was winning the Joe James/Pat O'Connor Memorial at Salem, IN in August. I didn't run as good and consistently as I would have liked last year. But if I could have picked a race to win that would have been the one" concluded Olson.
For more information on the 3rd annual "Southern Shootout or MSRXSS log onto www.mustseeracing.com