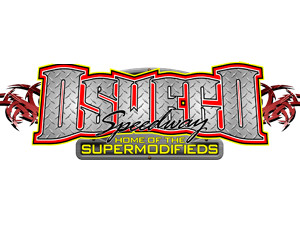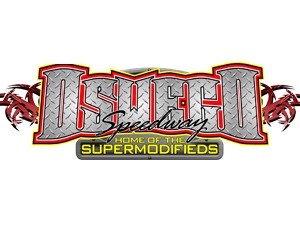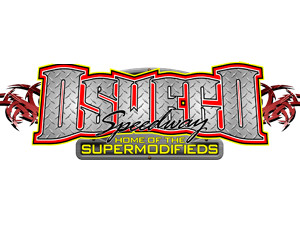 By Dan Kapuscinski
OSWEGO, NY (March 24, 2016) – SPEED SPORT and Oswego Speedway are again teaming together to broadcast an impressive seven-race schedule from the "Steel Palace" in 2016 as part of the award-winning Suzuki presents SPEED SPORT on MAVTV.
The broadcasts will cover all forms of racing at the upstate New York speed plant including the non-wing Novelis Supermodifieds, the winged ISMA Supermodifieds, the Pathfinder Bank Small Block Supers, as well as the Race of Champions Asphalt Modified Series.
"It's incredible to think that a small two or three race partnership with SPEED SPORT and MAVTV two years ago has blossomed into a seven race schedule for 2016," said Oswego Speedway Public Relations Director Dan Kapuscinski. "It's mostly a credit to the great group of people at SPEED SPORT who are so passionate about short track racing, as well as the tremendous production crew at Thomas Video Productions. With the help of these key individuals we are able to bring the best of Oswego Speedway racing to homes all over the country, yet again."
Event coverage will begin on Memorial Day Weekend with the running of the second annual Port City 160 'Super Spectacle' on Saturday, May 28.
SPEED SPORT and Thomas Video Productions cameras will be rolling on the 75-lap Novelis Supermodified Jim Shampine Memorial as well as the 50-lap ISMA Supermodified "Irish" Jack Murphy Memorial.
Broadcast coverage will continue on Saturday, July 23 with the 30th annual $10,000-to-win Mr. Novelis Supermodified, before returning for Budweiser International Classic Weekend.
Classic Weekend will be covered top to bottom by SPEED SPORT with coverage of the Bud Light ISMA Super Nationals on Saturday, September 3, while the Budweiser International Classic 200 and Bud Light SBS Classic will each be covered on Sunday, September 4.
The Speedway's final event of the season will be the return of the Race of Champions Asphalt Modified 250 on Saturday, September 17, announced earlier this month by SPEED SPORT and RoC officials.
SPEED SPORT, a multimedia motorsports news organization with roots dating to 1934, was built on short-track racing. The feature-based SPEED SPORT Magazine is delivered monthly while breaking news is available as soon as it happens at www.SPEEDSPORT.com, which is also where fans can register for the free "Daily presented by General Tire" that rounds up all of the major stories from the previous 24 hours.

Suzuki presents SPEED SPORT on MAVTV is entering its third season, with 30 one-hour shows scheduled to broadcast at 4 p.m. and 7 p.m. every Thursday.
Kids 16 and under will again be admitted free at all sΩpeedway events in 2016 with the exception of Budweiser International Classic Weekend and Race of Champions Weekend.
On track activity beings at Oswego Speedway on Saturday, May 7 with the annual open test session for all racing divisions. Testing will run from 1-5 p.m. on May 7 and is free for spectators to sit in the main grandstand.
Racing action at the Speedway begins on Saturday, May 14 featuring the Speedway's 66th consecutive opening night highlighted by the Race of Champions Modified Richie Evans Memorial 61 as well as kick-off events for the Novelis Supermodifieds and Pathfinder Bank SBS.
For more information on Oswego Speedway be sure to visit www.oswegospeedway.com. You can also FOLLOW on Twitter @OswegoSpeedway and LIKE on Facebook at www.facebook.com/OswegoSpeedway.
Be sure to follow SPEED SPORT online at www.SPEEDSPORT.com or via social media at facebook.com/SpeedSport, twitter.com/SPEEDSPORT or youtube.com/SpeedSportTV.
About Oswego Speedway: Oswego Speedway, a sports entertainment company, is a 5/8 mile semi-banked pavement racing oval located off the shores of Lake Ontario in scenic Oswego, NY. Oswego Speedway has been a continuously run weekly racing venue since August, 1951. The premier open-wheel pavement short track cars in the world, Supermodifieds, run weekly at Oswego Speedway making Oswego the only weekly Supermodified racing venue in the world. The Small Block Supermodifieds accompany the full blown Supers on a weekly Saturday night schedule which runs from May through September. Oswego Speedway is mentioned in racing circles as the "Indy of the East," as no fewer than a dozen past and present competitors have competed at the famed Indianapolis Motor Speedway including Mario Andretti, arguably the greatest driver of all time, two-time Indy 500 champion Gordon Johncock, along with former International Classic Champions Bentley Warren, Joe Gosek, and Davey Hamilton.