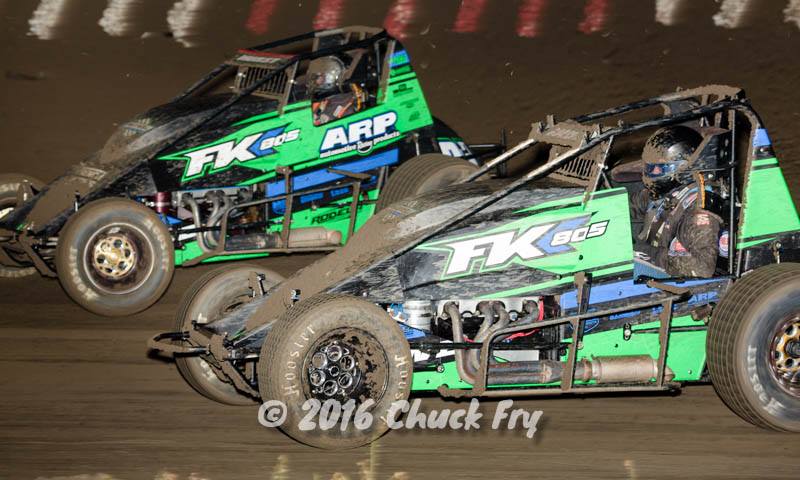 From Peterson Media
A long winter of waiting comes to an end on Saturday night at the Keller Auto Speedway as the 2016 season is set to get underway with the USAC West Coast 360's, Racesaver 305's, IMCA Modifieds, and the IMCA Stock Cars set to invade 3/8 mile speedway.
The USAC West Coast 360 Series has already been off and running in 2016 and with three full point paying events in the books already, it is Brody Roa off to an early lead in the point standings, with feature event victories going to Bryan Clauson, Troy Rutherford, and DJ Johnson.
In 2015 the series put on some memorable shows at the Keller Auto Speedway, and 2016 is sure to not disappoint. Some drivers expected to be on hand on Saturday night include Roa, Johnson, Jace and Richard Vander Weerd, Trey Marcham, Austin Liggett, Tristan Guardino, Max Adams, Danny Faria, Jr, and many more non wing aces.
After a successful first season in 2015, the Racesaver 305 Division has seen a strong interest over the off season, and their first night of action in early March saw over 20 cars check into the nearby Thunderbowl Raceway. After a healthy showing during a test session at the Keller Auto Speedway, another healthy car count is expected on Saturday night.
Joining the two sprint car divisions will be the IMCA Modifieds as well as the IMCA Stock Cars who make their first starts of the season following last Fall's Dirt Nationals.
Saturday night, the front gates will open at 5pm, with Adult tickets going on sale for $15, Students and Seniors tickets available for $12, and kids 5 and under are admitted for free.