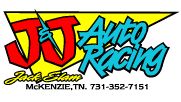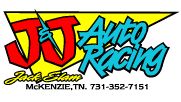 From J&J
McKenzie, Tenn. (Sept. 7, 2016) – J&J Auto Racing teams had a busy Labor Day Weekend winning seven feature events over the holiday. The McKenzie, Tenn., based manufacturer's brand saw Steve Meyer drive to a win on August 28 against the Interstate Racing Association (IRA) at Angell Park in Sun Prairie, Wis., to end a nine year winner's circle drought. Johnny Bridges kicked off the weekend with a win against the United Sprint Car Series (USCS) at Lavonia (Ga.) Speedway on Sept. 2. Bridges was followed to the line by fellow J&J Auto Racing driver Terry Gray, who took second place. Morgan Turpen grabbed a top-five finish by taking the checkered flag in fifth.
Brandon McMullin won the Manitowoc Speedway (Wis.) track championship on Sept. 3 by virtue of a ninth place finish that was enough to see him claim the season title. Kyle Amerson also found victory lane that night with a win at Southern Raceway in Milton, Fla., against the American Sprint Car Series (ASCS) Southern Outlaw Series. Ken Duke, Jr., won the 305ci Sprint Car Feature at Susquehanna (Pa.) Speedway on Saturday while Terry Gray wrapped up Sept. 3 with a win at Laurens (SC) County Speedway in USCS racing action.
Kerry Madsen scored a decisive National Sprint League (NSL) 410ci Series win at Jackson (Minn.) Motorplex on Sept. 4 to lay claim to the $25,000 Jackson Nationals payday. Morgan Turpen won the USCS series event at Tri-County Racetrack in Brasstown, NC, on Sept. 5, to close out the weekend for J&J Auto Racing.
For a complete summary of J&J Auto Racing team wins and finishes for August 28 – September 5, please see below.
DATE    DRIVER                               TRACK/STATE                                 SERIES                                
8/28        Steve Meyer                         Angell Park Speedway/WI                 IRA
9/2          Johnny Bridges                    Lavonia Speedway/GA                      USCS
9/3          Brandon McMullin             Manitowoc Speedway/WI                 360ci Division Champion
9/3          Kyle Amerson                      Southern Raceway                              ASCS/SOS
9/3          Ken Duke, Jr.                        Susquehanna Speedway/PA             305ci Division
9/3          Terry Gray                            Laurens Cty. Speedway/SC                USCS
9/4          Kerry Madsen                      Jackson Motorplex/MN                     NSL 410ci
9/5          Morgan Turpen                    Tri-County Racetrack/NC                 USCS
ABOUT J&J AUTO RACING – McKENZIE, TN
For more than 40 years, J&J Auto Racing has been a leader in racecar chassis manufacturing. With intricate attention to detail and a willingness to provide chassis to the consumer's specifications, J&J has taken its place as a leader in Sprint car racing innovation and safety. Founded and headed by Jack and Bonnie Elam, J&J Auto Racing is based in McKenzie, Tenn. For more information regarding J&J Auto Racing, please visit www.jandjautoracing.com or follow the brand on Twitter @JJ_Auto_Racing and on Facebook at https://www.facebook.com/JJ-Auto-Racing-199865997589/.