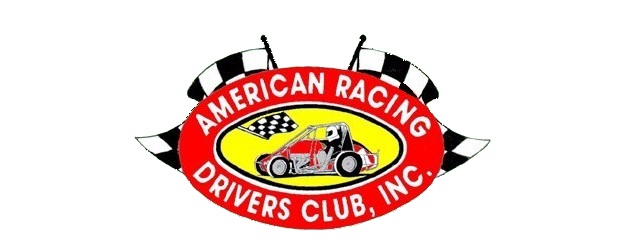 Steve Williams
After the ARDC race at Port Royal, Alex Bright looked like he had a huge sophomore jinx on his back. Bright who looked strong, leading several laps flipped his racer and destroyed the car in the resulting pileup.
Fast forward two weeks to the Bridgeport Speedway where a still battered and bruised Bright showed up with a completely new car and proceeded to park it in Victory Lane.
The start of the midget feature was tough and finally after three tries, Dusty Heistand bolted into the lead from his pole starting position, followed by outside pole sitter, rookie Mark Gilmore, Steve Drevicki, Tim Buckwalter and Bright.
By the third lap Drevicki and Buckwalter moved into second and third place followed by another rookie, Keith McIntyre Jr. who was able to get by Bright in the heavy traffic.
Buckwalter's charge to the front was short lived as he slowed and pulled to the pits on the sixth lap.
A caution on the eighth lap put Drevicki on Heistand's tail tank and on the restart they were joined by McIntyre and Bright as the four started to open up some space over Nick Wean, Brett Arndt, Shane Penny and PJ Gargiulo who were waging a furious battle for the fifth spot. A battle that was eventually won by Wean who was then able to slip by McIntyre into fourth.
Action came to a grinding halt on the 15th lap when leader Dusty Heistand got sideways coming out of the second turn and collected. Fourth running, Wean, fifth place, Mcintyre along with Steve Bull and Ryan Watt, while Parker Evans and Steve Craig were able to just stop their racers short of the melee.
During the lengthy caution period it was decided due to the lateness of the hour to shorten the race to 20 laps from the scheduled 25.
On the restart it looked as if Steve Drevicki might be standing in victory lane as he was able to open a gap between himself and Bright but the final caution of the evening on lap 17 gave Bright new hope.
As the final green flag flew, Bright saw a slight opening on the outside of Drevicki and took a chance on the high side of the track. The two ran side by side through one and two before Bright stuck his nose in front of Drevicki on the backstretch.
"There wasn't much on the outside there but I saw Drevicki favoring the inside and I figured he was going to do it again and it worked." "He went straight to the bottom and I got a good enough run on the outside and I could pulloff out of turn two."
Bright was able to hold on in the closing laps and edged out a fast closing Brett Arndt by just .87 seconds. Taking advantage of the late restart to improve their final positions where a patient veteran crew of PJ Gargiulo, Shane Penny and Parker Evans who rounded out the top five.
Completing the top ten were, Brenden Bright, Bruce Buckwalter Jr., Justin Grosz, Trevor Kobylarz and Steve Bull.
In victory lane Bright admitted, "The first win is great and definitely the hardest to get." "The car was great." "Steve [Buckwalter] builds a great car." "I've got to thank my Pop, Lightcap Electric"
"I think the key for me the whole race was patience." "I think I could have gotten past earlier but maybe I would have gotten caught up in a wreck, so I think the way I played it out worked perfect and hopefully there will be more wins to come."
Heat races for the 25 Midgets went to Shawn Jackson, Tim Buckwalter and Alex Bright.
BRIDGEPORT NOTES: After winning the first heat Shawn Jackson flipped out over the first turn. He was transported to the hospital to be checked out. The runnerup of the last two races, Drew Heistand dropped out late with a re-occurring electrical problem. Also on hand with a new car after the Port Royal crash was Andrew Hannula, however he was not able to start the feature. Getting some good runs from the back of the starting lineup were Brett Arndt 2nd from 14th, PJ Gargiulo 3rd from 16th Shane Penny 4th from 12th and Parker Evans 5th from 23rd. Ryan Watt pulled double duty driving his number 17 midget as well as the 14W Bridgeport Modified. Making their first starts of the season were Justin Grosz and Trevor Kobylarz. Nick Wean and Keith McIntyre Jr. were both towed from the speedway after the turn two pileup with badly damaged front ends. Due to the lateness it was decided to hold the victory lane ceremony until after the last race of the evening. Bright used the opportunity to clean the mud off and shine up the 77 for the pictures. ARDC will be back at Bridgeport two more times this season. June 11th and September 3rd.
BRIDGEPORT SPEEDWAY ¼ MILE May 21, 2011 ARDC MIDGETS (25 ENTRIES) 1) 77 Alex Bright 2) 46 Brett Arndt 3) 51 PJ Gargiulo 4) 4 Shane Penny 5) 61 Parker Evans 6) 88 Brenden Bright 7) 83 Bruce Buckwalter jr. 8) 39 Justin Grosz 9) 49 Trevor Kobylarz 10) 01 Steve Bull 11) 19 Steve Drevicki 12) 55 Steve Craig 13) 17 Ryan Watt 14) 6 Dusty Heistand 15) 78 Nick Wean 16) 8 Keith McIntyre Jr. 17) 12 Drew Heistand 18) 16 Dave Shirk 19) 20 Carey Becker 20) 33 Ryan Smith 21) 52 Tim Buckwalter 22) 81 Mark Gilmore 23) 28 Greg Fitzpatrick DNS 89 Andrew Hannula, 2 Shawn Jackson
UPCOMING EVENTS
Sunday, April 10, 2011
Susquehanna Speedway Park
Steve Buckwalter
Friday, April 29, 2011
Williams Grove Speedway
Steve Buckwalter
Saturday, May 07, 2011
Port Royal Speedway
Bruce Buckwalter Jr.
Saturday, May 21, 2011
Bridgeport Speedway (1/4 Mile)
Alex Bright
Friday, May 27, 2011
Penn Can Speedway
Monday, May 30, 2011
Big Diamond Speedway
Tuesday, May 31, 2011
Grandview Speedway (w/USAC Sprints)
Saturday, June 04, 2011
Port Royal Speedway (w/USAC Sprints)
Saturday, June 11, 2011
Bridgeport Speedway (1/4 Mile)
Sunday, June 12, 2011
Susquehanna Speedway Park
Saturday, July 09, 2011
Pittsburgh PA Motor Speedway (PPMS)
Friday, July 22, 2011
Big Diamond Speedway
Friday, July 29, 2011
Clinton County (Full show & Makeup Feature)
Saturday, July 30, 2011
Mercer Raceway Park
Friday, August 05, 2011
Southern Swing – Dixieland Speedway
Saturday, August 06, 2011
Southern Swing – County Line Raceway
Saturday, August 13, 2011
Winchester Speedway
Tuesday, August 16, 2011
New Egypt Speedway
Saturday, August 20, 2011
Port Royal Speedway
Saturday, September 03, 2011
Bridgeport Speedway (1/4 Mile)
Friday, September 16, 2011
Williams Grove Speedway
Saturday, October 15, 2011
Grandview Speedway (ToTH)
Saturday, October 29, 2011
Susquehanna Speedway Park
Sunday, October 30, 2011
Susquehanna Speedway Park (rain date)
For Official Point Standings please visit
www.ardcmidgets.com