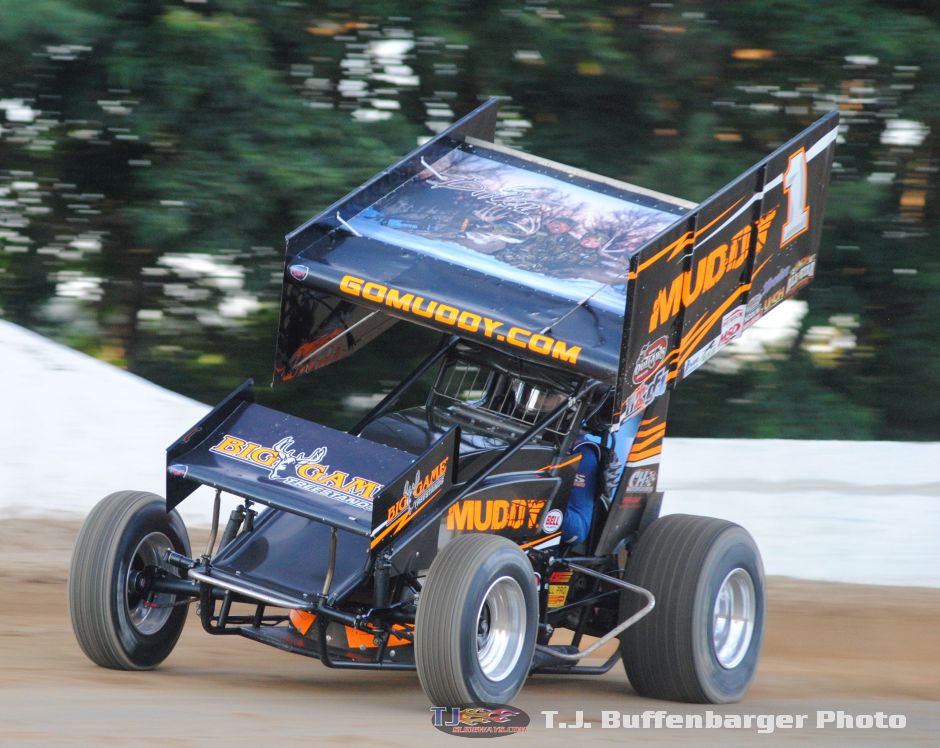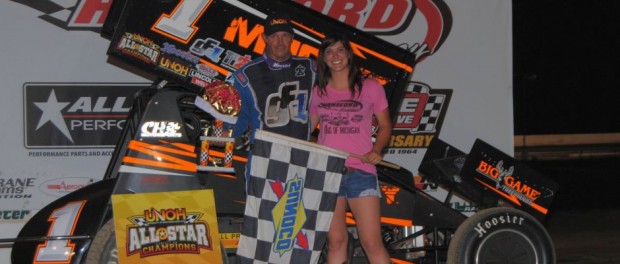 By T.J. Buffenbarger
Hartford, MI – (July 24, 2015) – Dale Blaney won the King of Michigan event for the UNOH All Star Circuit of Champions Friday at the Hartford Speedway. Blaney held off a charging Chad Kemenah in the late stages of the 25-lap feature and through a late race restart. The win was Blaney's 10th of the 2015 season.
After winning the dash Blaney started on the front row and jumped into the lead. Kemenah jumped into the second spot and kept Blaney in sight over the first 10 laps. Kemenah managed to close the gap and started putting pressure on Blaney. Each time though Blaney was able to adjust his line in turns three and four to disrupt Kemenah's line enough to hold onto the lead.
Following a restart for Danny Smith shredding a right rear tire with 11 laps to go Blaney opened up a sizeable lead during the restart. Kemenah was able to close the gap, but ran out of time as Blaney took the victory over Kemenah, Dustin Daggett, Tim Shaffer, and Cody Darrah.