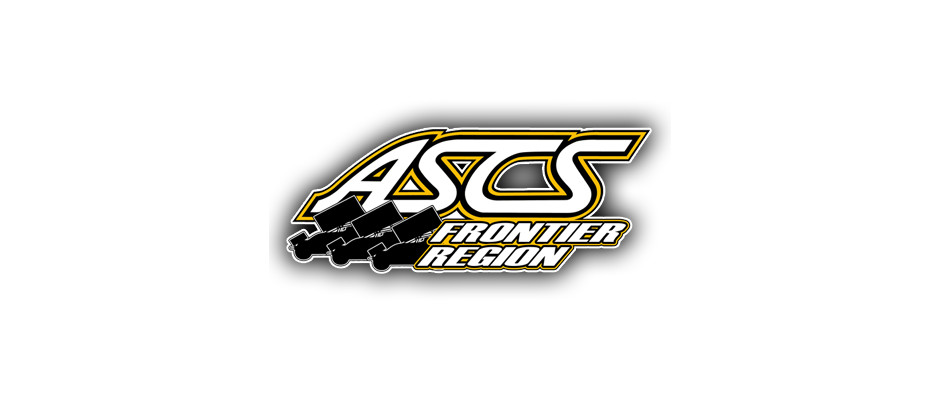 From Bryan Hulbert
GLENROCK, Wy. (August 6, 2016) — One for the thumb came on Saturday night for Skylar Gee, as the Carlan Services No. 99 made it win No. 5 on the season with the weekend sweep of Deer Creek Days at the Valentine Speedway with the Brodix ASCS Frontier Region.
Coming from third to get the win, Gee was chased to the line by Trever Kirkland with David Hoiness taking the final podium step. Damon McCune and D.J. Brink completed the top five at the Valentine Speedway.
Mark Chisholm from 12th came to sixth with Nate Maxwell seventh. Mark Walinder in his first Frontier Region start of the season came from 15th to eighth with Bryan Brown ninth. Shad Peterson from 19th completed the top-ten.
The Brodix ASCS Frontier Region continues their season on Friday, August 12 at Black Hills Speedway in Rapid City, S.D. with the Gillette Thunder Speedway hosting the series the following night in Gillette, Wy. For continued updates on the Brodix ASCS Frontier Region, log onto http://www.ascsracing.com.
Race Results:
ASCS Frontier Region
Valentine Speedway – Glenrock, Wy.
Saturday, August 6, 2016
Car Count: 24
Heat 1 (8 Laps): 1. 77M-Nate Maxwell; 2. 75-D.J. Brink; 3. 77-Damon McCune; 4. 7-Mike Sires; 5. 38B-Bryan Brown; 6. 16-Scott Cochran; 7. 14J-Jeff Heffner; 8. 1-Cody Sickles
Heat 2 (8 Laps): 1. 27DD-David Hoiness; 2. 99-Skylar Gee; 3. 81-Darren Smith; 4. 00-Roger Cummings; 5. 6-Mark Walinder; 6. 29-Darrell Sickles; 7. 2-Shad Petersen; 8. 4P-Cliff Nelson Jr.
Heat 3 (8 Laps): 1. 83-Corey Brink; 2. 37-Trever Kirkland; 3. 0J-Jeremy McCune; 4. 56X-Mark Chisholm; 5. 4N-John Nelson; 6. 14-Ben Holmberg; 7. 24-Leroy Brush; 8. 56-John McClelland
B Feature (12 Laps): 1. 1-Cody Sickles[8]; 2. 16-Scott Cochran[4]; 3. 2-Shad Petersen[3]; 4. 14J-Jeff Heffner[2]; 5. 29-Darrell Sickles[1]; 6. 4P-Cliff Nelson Jr.[7]; 7. (DNF) 56-John McClelland[6]; 8. (DNF) 24-Leroy Brush[5]
A Feature (25 Laps): 1. 99-Skylar Gee[3]; 2. 37-Trever Kirkland[1]; 3. 27DD-David Hoiness[6]; 4. 77-Damon McCune[4]; 5. 75-D.J. Brink[7]; 6. 56X-Mark Chisholm[12]; 7. 77M-Nate Maxwell[8]; 8. 6-Mark Walinder[15]; 9. 38B-Bryan Brown[13]; 10. 2-Shad Petersen[19]; 11. 00-Roger Cummings[9]; 12. 1-Cody Sickles[17]; 13. 7-Mike Sires[11]; 14. 14-Ben Holmberg[14]; 15. 16-Scott Cochran[18]; 16. 4N-John Nelson[16]; 17. (DNF) 81-Darren Smith[10]; 18. (DNF) 0J-Jeremy McCune[2]; 19. (DNF) 83-Corey Brink[5]; 20. (DNF) 14J-Jeff Heffner[20]