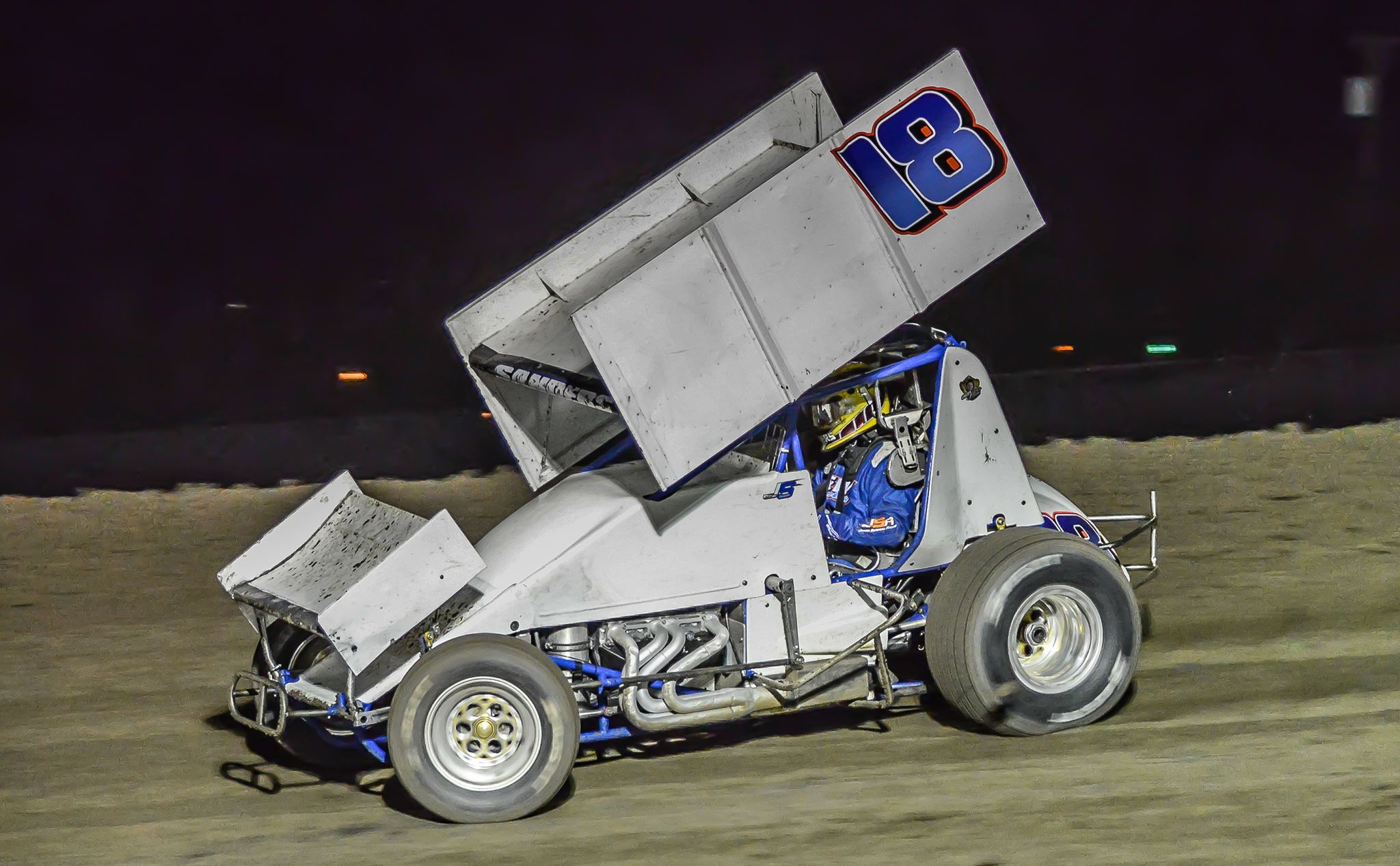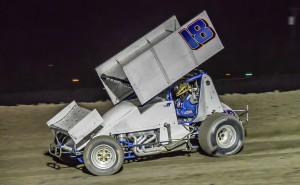 From Peterson Media
Hoping to rebound from a tough Civil War opener just one week ago, Justin Sanders and his Warrington Racing team were in action at the Stockton Dirt Track on Friday night, and things seemed like they could not go any worse than they did for Sanders.
"We did not time in well, and we played catch up most of the night, and really just were not very good," Sanders said. "The guys worked, and worked at it, but it was just a bad night."
Heat race action saw Sanders finish in the sixth spot, and fail to transfer to the feature event, putting him in the LCS, where he started in the second row.
The B Main saw the Prunedale, CA driver fight his way up to the second spot, as he applied pressure to DJ Netto, but with both spots putting him in the same position in the feature, Sanders settled for second, and moved on.
Lining up 19th in the feature on the sticky surface, Sanders had hopes of mimicking his performance at the speedway from last November, but he couldn't seem to get his machine moving forward.
Trying everything he could from the top of the track, to the middle, and the bottom, Sanders seemed to have to fight his car.
Slipping off the racing surface at times, Sanders continued to fight, as he was able to salvage a 12th place finish on the night.
"It was a long night, and fortunately we were able to make the feature, but really were not able to do much," Sanders said. "We have some great equipment, and I have to thank my car owner and team for the support, so hopefully we can get going strong in Antioch."
Justin Sanders would like to thank North County Plastering, G&N Construction, STS Trucking, Lancaster Locksmith, Village Glass. Lufos Kustom Designs, Taco Bravo, LRB Race Products, Petersen Media, Fire Protection Management, Dirt Solution, Bob Tweedy, Ron Gravelle. Keener Auto Body, and  Dave Haver Racing Engines for their continued support.
ON TAP: Sanders will be in action Saturday night at the Marysville Raceway Park for the Civil War Series Presented by Flowmaster season opener.
2014 BY THE NUMBERS: Starts-4, Wins-0, Top-5's-1, Top-10's-2