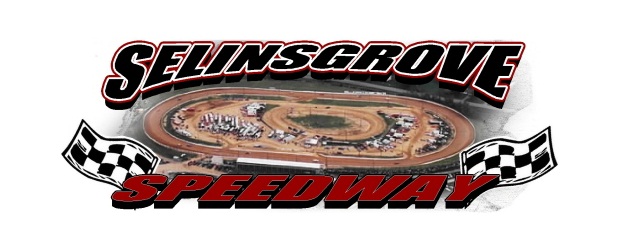 From Steve Inch
SELINSGROVE, Pa. – Selinsgrove Speedway officials announced a 32-race
schedule of events for the upcoming 2011 motorsports season. The historic
Snyder County half-mile oval's 66th year will open with a program of 410
sprint cars and pro stocks at 2 p.m. Sunday, March 13.
Following the season's sprint car opener, the speedway will present a
two-day modified event on Friday, March 18 and Saturday, March 19. The
Friday night show will feature the 358 modifieds in a 25-lap feature paying
$2,200 to win, while Saturday's finale will showcase the Race of Champions
big block modifieds in the Fourth Annual Insinger Performance Products
Icebreaker 40 paying $4,000 to win.
A weekly four-division show in 2011 will consist of 358 sprint cars, late
models, pro stocks, and roadrunners. The 358 sprint cars will begin their
11th season as the speedway's weekly open wheel attraction at 6 p.m.
Saturday, March 26.
This year the 358 sprint cars will be featured in the Jack Gunn Memorial
URC/358 Challenge Race May 14, Joe Whitcomb Memorial June 18, Firecracker
30 July 2, and 11th Annual National Open for 358/360 sprint cars Sept. 3.
The United Racing Company (URC) traveling sprint car organization will
sanction two 360 sprint car races on June 12 and Aug. 13.
The late models will make their season debut on April 9. Special events for
the late model division this year will include a spring championship May 7,
summer championship July 23, and the Late Model Open Aug. 6.
Marking their 10th anniversary in 2011, the roadrunners will make their
first start of the season on April 2. The annual Roadrunner 20 and Pro
Stock 20 championship races will be held April 16 and April 30,
respectively. Jeff's Auto Body & Recycling Center will host the third
annual Driver & Fan Appreciation Night July 16.
The 410 sprint cars will also compete at Selinsgrove on May 29 (Keystone
Cup), July 3 (Opperman Memorial/PA Speedweek), and September 17 (Jim Nace
Memorial 29th Annual National Open). Joining the 410 sprint cars on May 29
and July 3 will be the super sportsman.
The Selinsgrove Speedway Motorsports Show at the Susquehanna Valley Mall,
Hummels, Wharf, is scheduled for Sunday, Feb. 20 through Saturday, Feb. 26.
Teams interested in placing their race cars on display must register by
contacting Steve and Jennifer Inch at (570) 523-8420 or
publicrelations@selinsgrovespeedway.com.
Race fans will be able to purchase or renew their season reserved seats at
the motorsports show Monday-Friday, 6:30-9 p.m., and Saturday, 1-7:30 p.m.
The season kickoff ceremony will be held in the mall's center court Feb. 26
at 7:30 p.m.
Selinsgrove Raceway Park, the one-fifth mile oval located inside of
Selinsgrove Speedway's half-mile track, will continue to host weekly Friday
night go kart and micro sprint car racing with 32 race dates set for 2011.
The go kart season opener is slated for 12 p.m. Sunday, March 27. The micro
sprint cars will make their season debut at 7 p.m. Friday, April 1.
The Pennsylvania Dirt Karters Series will make two stops at the track this
season on Sunday, April 17 and Sunday, July 31. For the first time in the
track's 11-year history, the World Karting Association will sanction a
national event on Saturday, July 30. Go karts will also be the featured
attraction in the Firecracker Special July 1 and as part of Speed Weekend
Oct. 2.
The micro sprint cars will take the spotlight in the Fifth Annual All Star
Championship race Sunday, Sept. 25. The Briggs & Stratton slingshots will
compete at Selinsgrove on May 20 and Aug. 12.
DH&L Fire Co. will coordinate the third annual motorsports flea market on
the speedway grounds Oct. 29. The season will conclude with the 11th annual
Selinsgrove Speedway & Raceway Park Awards Banquet Nov. 12 at the Sheraton
Harrisburg-Hershey Hotel.
For a complete 2011 schedule, please visit selinsgrovespeedway.com.