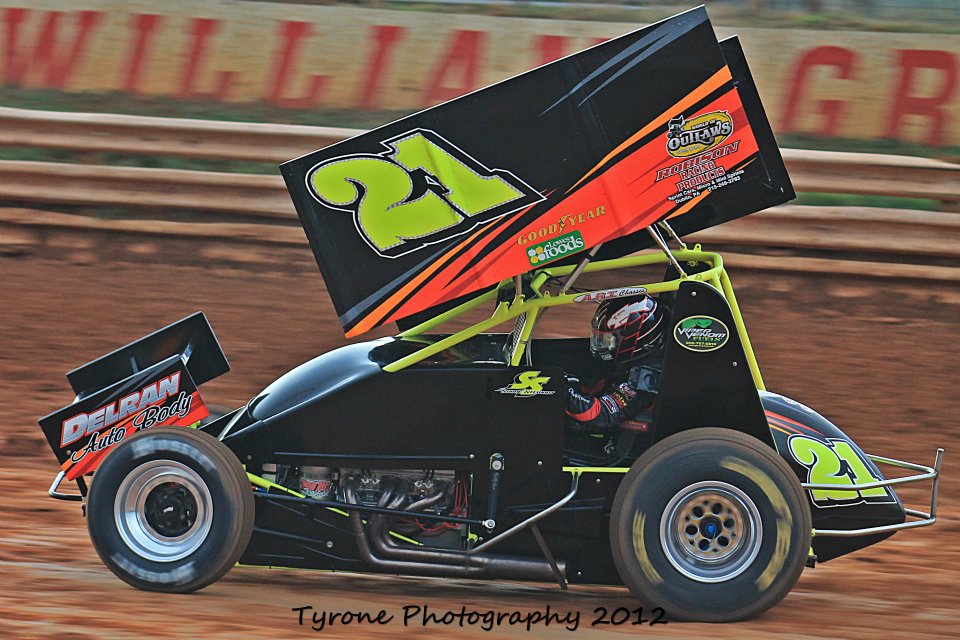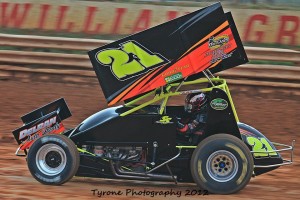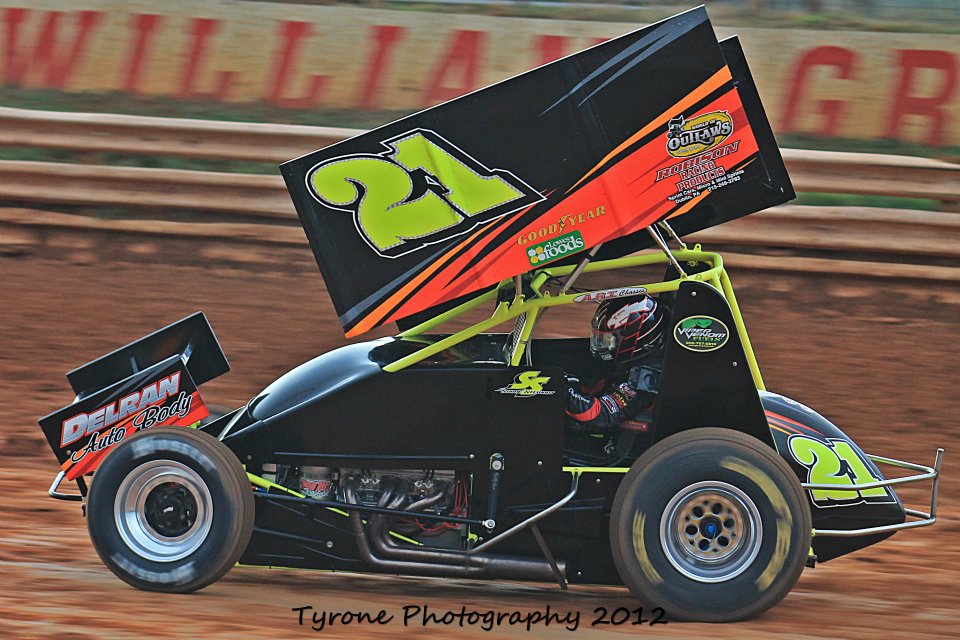 From Peterson Media
Shane Stewart is in the middle of one of the busiest two weeks of the season as he started out in Pennsylvania by posting a pair of top-10's before heading to Ohio Speedweek where he has already posted a pair of third place finishes.
Shane's week got started last Tuesday night as he piloted Scott McClaren's No. 21 machine at the Bridgeport Speedway.
Starting the night off very strong, Stewart picked up quick time in time trials, and went on to post a third place finish in his heat.
Lining up for the feature in the third spot, Stewart fell back to the fifth spot, as he looked to battle his car.
Once the race got going in a long green flag run, Stewart found himself in the seventh spot, as he looked to work back into the top five.
Stewart would not be able too, and would end the night with a seventh place finish.
"We started out Tuesday pretty well, but unfortunately in the feature we missed it a little and fell back to seventh."
Friday night, Stewart and the McClaren team headed to the Williams Grove Speedway for a night of tough weekly competition.
Starting eighth in his heat, the regining Lucas Oil ASCS National champion would score a sixth place finish putting him in the 17th starting position for the feature.
In the feature event, Stewart got his elbows up, as he ripped around the famed ½ mile track all the way up to the 10th spot at the finish, as he worked the low side of the speedway to perfection.
"The format in Williams Grove is tough if you don't run there every week, so really it was a pretty good night for us to come from 16th to 10th"
Stewart took Saturday night off to travel to Ohio and meet up with Rich Farmer and his team to run a few races during Ohio Speedweek.
Making his first start in the machine on Sunday at the Cannonball Speedway, Stewart shined.
Timing in 10th quick, Stewart scored a third place finish in his heat, putting him in the 8th starting spot aboard his Level Performance/Hoy's Bar/Kear's Speedshop no. 29.
As they track continued to slick off late in the feature, Stewart seemed to get better as he planted his right rear tire on the cushion and picked off cars at will, making a late charge to third as he chased Kyle Larson, and Tim Shaffer across the stripe."
"Daniel Smith had the car very good and I have to thank Rich Farmer for inviting me to come and drive the 29. It was a good way to start off the four or five races I'm going to be in it. We've got a little motor issue and hopefully once we get that figured out we will have a pretty solid car," said Stewart.
Monday night he returned to action at Wayne County Speedway where he again started off strong by timing in eighth fastest in time trials.
Winning his heat, Stewart qualified for the dash, which he won and put his machine on pole for the 30-lap feature event.
Stewart shot out to the early lead but had his hands full with Dale Blaney and a charging Kyle Larson.
Having some break issues around lap 15, Stewart shuffled back to the third spot, where he battled Stevie Smith for the last handful of laps.
Holding off Smith, Stewart held on to this second straight third place finish, as he chased Kyle Larson and Dale Blaney across the stripe.
"You don't ever want to start on the pole and fade by any means, but we're going to have to figure out a way to slow Kyle down. We're going to have to put a sniper in the trees and shoot one of his tires out. He's a great talent and it's always fun to watch him race. Hopefully when he makes it big he remembers all us poor sprint car drivers…he can come back and help us," joked Stewart beside his Level Performance, Hoy's Bar, Kear's Speed Shop backed #29. "I lost my brakes in the middle of the race and was just kind of hanging on. Me and Stevie (Smith) had a pretty good race the last couple of laps and I was lucky to hang on to third which is a solid effort for this team and hopefully we can get a win before I have to go back to Pennsylvania."
ON TAP: Shane will continue to battle the All Stars in Ohio Speedweek as he is in action tonight at the Sharon Speedway, Wednesday at the Fremont Speedway, Thursday at the Hilltop Speedway, and Friday at Limaland before heading to Pennsylvania and taking part in PA Speedweek.
STAY CONNECTED: For all of the latest news on Shane Stewart visit his website at www.shanestewart.com,become a fan of his on facebook at www.facebook.com/ShaneStewartRacing, or follow him on twitter @ShaneStewart57.