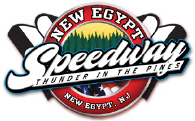 By Bob Miller
They're  coming, and they're coming fast.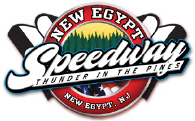 NAPA Auto Parts and Pioneer Pole Buildings will present the JERSEY RUSH III Tuesday night, August 20 at the New Egypt Speedway.    The fastest cars on dirt, the 410 sprints cars will make a visit to the New Egypt Speedway is a spectacular double-header with the popular modifieds.   Nationally recognized drivers like Fred Rahmer, Greg Hodnett, Lance Dewease, Mark Smith, Davey Sammons, Logan Schuchart and Bobby Allen Jr will take on local favorites Billy Pauch Jr, Mark Bitner, Robbie Stillwaggon and Ryan Bohlke.  Of course, expect the winner of the first ever Jersey Rush in  2011,  The Jersey Jet JJ Grasso driving the Eldreth Construction sprint car.   Gates open at 5 PM with racing getting underway at 7:30 PM.
For the modified fans, expect a grand treat as a star-filled cast of invaders will chase the $3,000 winner's share of the 30 lap modified feature.  Billy Pauch will look to protect his home turf as defending Jersey Rush Modified winner Jimmy Horton will be in the field along with Craig Von Dohren, Duane Howard, Frank Cozze, Dave Witte, Mike Frantz, John Stangle, Tad Cox, Jimmy Blewett, David VanHorn, Sammy Piazza, Richie Pratt Jr., Sammy Martz, Lou Cicconi, Jared Umbenhauer,  and Davey Sammons.
Making the Modified portion of JERSEY RUSH III even more  interesting, event organizers have created a blend of rules to bring  together the Big Block Modifieds and the PA/New Egypt Legal 358  Modifieds.    Big Block Modifieds will have a 467 cubic inch limit, they must run with windows only, and on gas with a weight of 2,500 pounds.  For the PA/New Egypt Legal 358 Modifieds, sail panels are allowed, gas with a  weight of 2,275 or alcohol with a weight of 2,350.  Nine-to-one compression ratio Steel Block engined cars will have a weight of 2275.   American Racer Tires will be required (no stamp necessary) with the fronts at 33 or harder, the left rear at 44 or harder and the right  rear at 48 or harder.  This blend of rules was designed to attract  drivers from various speedways and should bring together a vast number  of talent competitors.
The NAPA Auto Parts/Pioneer Pole Buildings  JERSEY RUSH III will get underway at 7:30 PM, with gates opening  at 5:00 PM  . The extremely popular 410 Sprint Car Pit Side Meet &  Greet is always a highlight of this event, allowing  race fans to enter the  pit area from 5:00 PM, to 6:00 PM.  Race fans should come out early and take part in the absolutely free, pit side Meet & Greet.
This huge event is a co-promotion between Lenny, Danny and Davey  Sammons  and special events organizer Bob Miller.
For more information, visit www.aarn.com, then go to the JERSEY RUSH III Page.  Sprint and Modified entry forms and details are posted.
NEW EGYPT SPEEDWAY EVENT  FACTS:
WHEN:   Tuesday, August 20   Gates Open 5:00 PM    7:30 PM Starting Time  (Rain Date: Wednesday, August 21  7:30 PM)
WHERE: New Egypt Speedway  720 Pinehurst Road  New Egypt, NJ  08522  (On Route 539)
WHAT:   3rd Annual JERSEY RUSH  410 Sprints &  Modifieds
TRACK PHONE:  609-758-1900
WEBSITE:  www.newegyptspeedway.net
FOR MORE INFORMATION:   CALL 443 513 4456   BOB MILLER
ADVANCE TICKETS:  CALL  443 513 4456  Leave your name, phone number and number of tickets you need.  Tickets may be paid for and picked up o race night at the New Egypt Speedway Office after 4:30 PM.
Adults:  $30, Children 6-11  $10, Children 5  & under Free.  Pit Fee $35 no license required.
Past 410 Sprint Jersey Rush Feature winners
2013
2012       Daryn Pittman- – 2nd Annual Jersey RUSH
2011       JJ Grasso- – 1st Annual Jersey RUSH
Facility Amenities:  The entire New Egypt Speedway facility features a daylight-quality lighting system and excellent sightlines from any seat in the house.   The track is fully wheelchair-accessible with wide, clear and well groomed walkways.   There are clean, heated rest rooms, a monitored playground area for the little fans.   Whistle-clean concession facilities serve up everything from sausage sandwiches to ice cream treats at family style prices.   Our dynamic-duo of track announcers keep fans informed and involved with a state of the art sound system.
The Track:  The racy, 7/16-mile D-shaped clay oval plays host to some of the tightest all out wheel-to-wheel competition you'll ever witness.