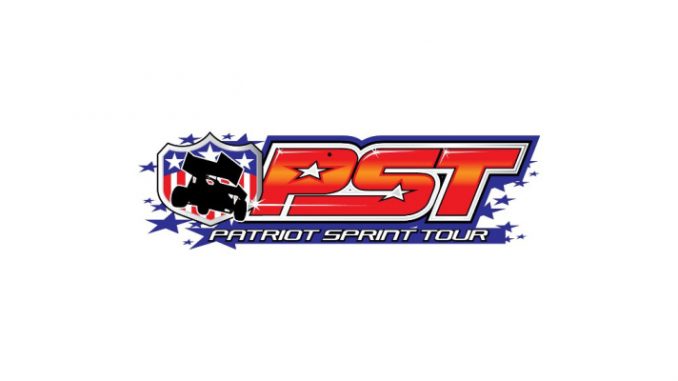 By Rich Vleck


ROCHESTER, NY, (June 16, 2015)- Rolling Wheels Raceway Park is roaring back to life and as part of the rebirth are the Patriot Sprint Tour.   On Thursday July 23, 2015, four years to the date of the last Patriot Sprint Tour event at Rolling Wheels Raceway Park, the series will return to "The Fast Track" for a 25-lap, $2,500-to-win showcase.  The race will be run as part of "Armed Forces Appreciation Night", with the sprint car portion presented by longtime PST sponsor A-Verdi Storage Containers from nearby Montezuma, NY.
"I've always had a great relationship with Patriot Sprint Tour Owner Mike Emhof," commented CNYRP President Glenn Donnelly.  "His cast of drivers always put on a heck of a show for the fans and we are glad to have winged sprint cars on the card."
The night's events will be captured by the Rush Hour on Dirt crew, to be broadcasted nationally on MAVTV in August.
The Patriot Sprint Tour is now in its 13th season of operation, with over 240 point races run in that time.  The return to the 5/8-mile oval comes as a welcomed sight to many of the elite Patriot Sprint Tour competitors.
Four time PST champion Bryan Howland from nearby Auburn, NY won at his home track back in 2005 and has always had a knack for navigating Rolling Wheels.  Current PST America Point Leader Sammy Reakes IV was the unofficial RWR Track Champion back in his final sportsman season of 2011.  Reakes currently leads the standings over Kyle Drum, who scored arguably the biggest win of his career at Rolling Wheels back in 2002.
Defending Patriot Sprint Tour Champion Jared Zimbardi has never won at RWR but has historically always put his No. 35 inside the top 10, with most of those appearances coming before his three series titles.
One driver who has, without question, dominated at Rolling Wheels has been Chuck Hebing.  "The Cobra" has won five of the eight races at Rolling Wheels sanctioned by the Patriot Sprint Tour plus another two for an amazing seven wins in Elbridge.
For more information, visit www.PatriotSprintTour.com.