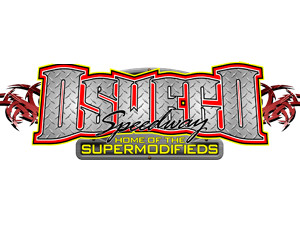 Danny Kapuscinski

OSWEGO, NY (July 19, 2016) – A fast paced month of July will come to a close at Oswego Speedway this Saturday, July 23 with the historic 30th running of the $10,000 to win Mr. Novelis Supermodified and 25th running of the $1,500 to win Mr. Pathfinder Bank SBS.
The second richest paying race of the season at Oswego is a fan favorite, and always provides memorable moments and battles.
Since 1987, a total of 15 different drivers have had the honor of being Mr. Supermodified, with four previous winners expected to be in the field this Saturday including Otto Sitterly, Kody Graham, Ray Graham, and Dave Danzer.
Sitterly and Ray Graham are part of an elite list of multiple winners including the all-time Mr. Supermodified Mike Ordway, Greg Furlong, Mike Muldoon, Pat
Abold, Bob Goutermout, and Bob Magner.
Kody Graham, 2012's Mr. Supermodified, made himself the fourth different driver to make his first career Supermodified victory at Oswego worth $10,000. Gene Lee Gibson and Mike Muldoon were the first two drivers to turn that trick in the first two Mr. Supermodified events in 1987 and 1988, followed by Tim Gareau in 1997.
Last year Sitterly, Ray Graham, and current Novelis Supermodified point leader Michael Barnes dueled in one of the most exciting races in Speedway history.
The trio swapped the lead no less than nine times in the final five laps with Sitterly eventually coming out on top in the Nicotra Racing No. 7 for this third overall win in the Mr. Supermodified title race.
Heading into the weekend Sitterly and Barnes are a part of an eight way battle for the Speedway championship including fellow aces Dave Gruel, Mike Muldoon, Pat Lavery, Jeff Abold, Danzer, and Brandon Bellinger.
Non-weekly competitors are also expected to be in action this week in search of a $10,000 pay day including Tim Jedrzejek, Dave Shullick Jr., and Joey Moriarty.
Joining the Novelis Supermodifieds this Saturday will be the $1,500 to win Mr. Pathfinder Bank Small Block Super championship, with defending champion Dave Cliff currently sitting as the series point leader.
With his Mr. SBS win last season Cliff became just the fourth driver to win the Mr. title event more than once joining Andy Jodway, Dan Ferlito, and Russ Brown as two-time champions of the mid-season special.
Other Mr. SBS champions expected to be in the line-up Saturday include Rob Pullen, Mike Bond, Russ Brown, Andrew Schartner, and Barry Kingsley.
Pit gates will open Saturday at 3:15 p.m. with grandstand gates opening and hot laps beginning at 4:30 p.m. The night's first heat race will go green at 6:30 p.m.
Kids 16 and under will be admitted free with paid adult.
For more information on Oswego Speedway visit online at www.oswegospeedway.com, follow on Twitter @OswegoSpeedway, or like on Facebook at facebook.com/OswegoSpeedway.
$10,000 to Win Mr. Novelis Supermodified Win Totals:
Mike Ordway: 6 ('90, '91, '93, '02, '03, '04)
Greg Furlong: 3 ('01, '05, '07)
Otto Sitterly: 3 ('06, '13, '15)
Mike Muldoon: 2 ('88, '98)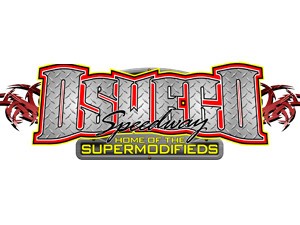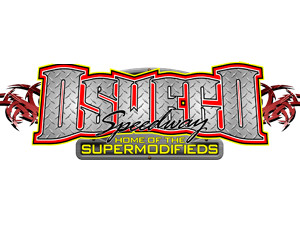 Pat Abold: 2 ('92, '96)
Bob Goutermout: 2 ('99, '00)
Bob Magner: 2 ('08, '09)
Ray Graham: 2 ('10, '11)
Gene Lee Gibson: 1 ('87)
Doug Heveron: 1 ('89)
Steve Gioia Jr.: 1 ('94)
Doug Didero: 1 ('95)
Tim Gareau: 1 ('97)
Kody Graham: 1 ('12)
Dave Danzer: 1 ('14)
About Oswego Speedway: Oswego Speedway, a sports entertainment company, is a 5/8 mile semi-banked pavement racing oval located off the shores of Lake Ontario in scenic Oswego, NY. Oswego Speedway has been a continuously run weekly racing venue since August, 1951. The premier open-wheel pavement short track cars in the world, Supermodifieds, run weekly at Oswego Speedway making Oswego the only weekly Supermodified racing venue in the world. The Small Block Supermodifieds accompany the full blown Supers on a weekly Saturday night schedule which runs from May through September. Oswego Speedway is mentioned in racing circles as the "Indy of the East," as no fewer than a dozen past and present competitors have competed at the famed Indianapolis Motor Speedway including Mario Andretti, arguably the greatest driver of all time, two-time Indy 500 champion Gordon Johncock, along with former International Classic Champions Bentley Warren, Joe Gosek, and Davey Hamilton.