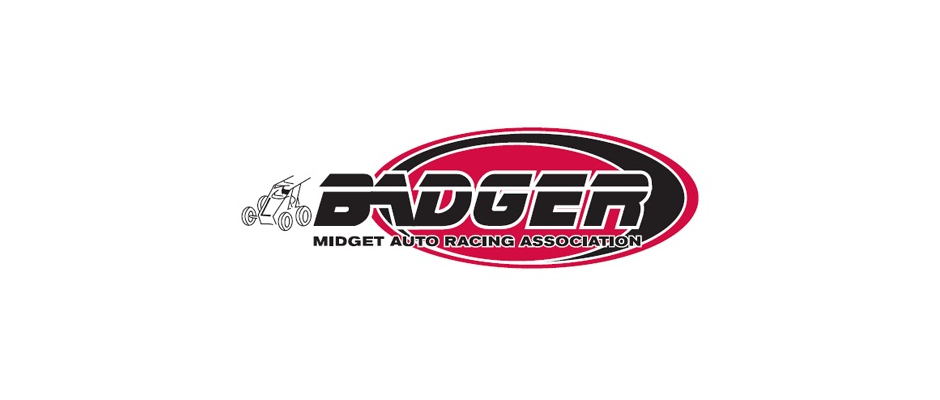 By Bryan Gapinski
Sun Prairie, Wis., August 14—Robbie Ray scored his third series feature victory of the season winning the 20-lap Mid-State Equipment/Zimbrick Chevrolet of Sun Prairie Badger Midget Racing Series, Sunday Night at Angell Park Speedway.
Brandon Waelti paced the initial lap, while Ray passed four cars during the lap to move into second place. Ray passed Waelti for the lead on the third lap.  Aaron Schuck passed Waelti for second place on the Lap 6. Two laps later Ray began lapping the tail of the field. Ray held a two second advantage over Schuck at the midway point of the event.
Ray continued to increase his lead each lap and spent the remainder of the feature lapping cars. Ray driving the Mark Ray owned DRC/Honda No. 3 pulled finished 5.33 seconds ahead of Schuck at the finish.  Waelti, Kurt Mayhew, and Jeff Zelinski completed the top five. All eighteen-feature starters finished the event.
"To win three features this year is a great mark for our team, lapped traffic made the race challenging" commented Ray on the event which went non-stop.
Zach Boden won the 12-lap POWRi North Speedway Motors 600cc Outlaw Micro Series presented by Cab Construction & Badger 600 Micro Series presented by My Race Pass, co-sanctioned feature.
Boden took the lead on the third lap from Jake Goeglein and easily pulled away from the field. The victory was Boden's third straight series feature victory. Goeglein scored a career best runner-up finish in spectacular fashion flipping across the start/finish line at the conclusion of the event. Norm Ehrke, Badger point leader Tory Strauss, and Denver Larson completed the top five.
Sunday Aug. 21 at Angell Park Speedway the "Miller Lite Cornfest" which will feature a Craftsman World of Outlaws/IRA Bumper to Bumper Outlaw Sprint Car Series co-sanctioned event along with the Badger Midgets.  The Badger Micros will be at Sycamore (Ill.) Speedway on Saturday Aug. 20.
SUMMARY
MIDGETS
20-lap Feature: 1. Robbie Ray; 2. Aaron Schuck; 3. Brandon Waelti; 4. Kurt Mayhew; 5. Jeff Zelinski; 6. Derek Childs; 7. Mike Stroik; 8. Sean Murphy; 9. Buddy Luebke; 10. Ken Hanson; 11. Kyle Koch; 12. Randy Reed; 13. Andrew Henning; 14. Scott Zane; 15. Jason Dull; 16. Denny Smith; 17. Don Bigelow; 18. Laura Smith.
8-lap Heat Race Winners: Waelti, Ray.
Cars Present: 19 Feature Lap Leaders: Waelti 1-2, Ray 3-20.
MICROS
12-lap Feature: 1. Zach Boden; 2. Jake Geoeglein; 3. Norm Ehrke; 4. Tory Strauss; 5. Denver Larson; 6. Jack Vanderboom, 7. Dave Collins; 8. Dylan Larson; 9. Emily Portschy; 10. John Crimmins; 11. Andy Rein 12. Daniel Stefan; 13. Chad Bogar.
8-lap Heat Race Winners: Goeglein, Ehrke.
Cars Present: 13 Feature Lap Leaders: Goeglein 1-3, Boden 4-12.