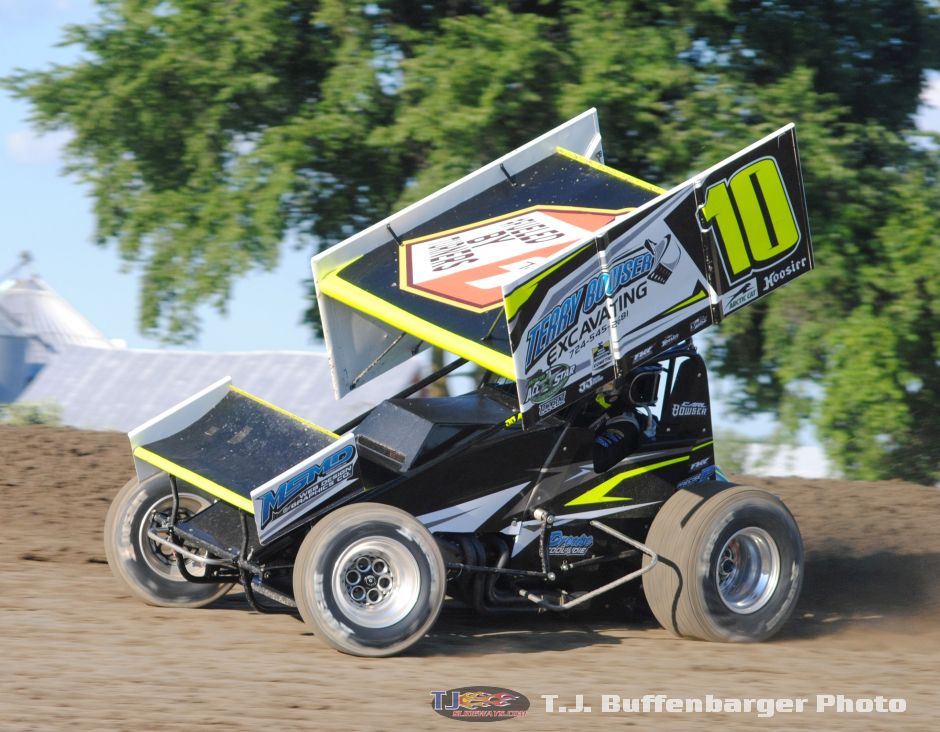 From Carl Bowser Racing
SARVER, Penn. (September 8, 2016) – Saturday, September 3rd, marked the second of two sprint car specials on the card at Pittsburgh's PA Motor Speedway in 2016. And, after claiming the first on the card on June 18, Carl Bowser and company were able to sweep the season for a $2,000 payday.
Bowser started 4th in the A-Main but was able to take the lead in turn four on the first lap and, despite challenges from Dan Kuriger early in the race, finished the feature with a 6.239 gap over runner-up A.J. Flick.
"We showed up with a fast car and I was really hungry as a driver," Bowser said. "We had a long, tough start to the year and I really wanted another win here at Pittsburgh to close out the season."
The win was Bowser's 4th of 2016, 5th career at PPMS and 30th career in a 410 sprint car.
Bowser's victory came off of a win at Lernerville Speedway on Friday, August 12th and a strong second place run from his 10th starting position the weekend prior at Lernerville on Friday, August 26th. The win at Lernerville was his 21st career at the Action Track.
On Sunday, September 4th, the team traveled to Williams Grove Speedway for the Billy Kimmel Memorial. After a DNF in the heat race placed him in the 22nd starting position, Bowser was able to advance to finish 14th in the A-Main, earning him the Hard Charger Award and a $500 bonus.
"Sunday was a long day," he said. "But standing on the front stretch at Williams Grove at the end of the night being awarded hard charger by the Beer Hill Gang made it all worth it."
On Monday, the team headed north to Port Royal Speedway for the Labor Day Classic. Bowser started 18th in the feature event and had advanced to 12th place before pulling off for an overheated engine.
"I was happy with our showing at Port Royal but I'd really like to actually finish a race there someday," Bowser said. "We seem to have a fast car there but have fought engine demons every time we've been there.
Overall, I think we took our confidence from Saturday night's win and carried it right through the whole weekend, even if the results didn't show it."
Bowser's upcoming schedule includes visiting Sharon Speedway on Saturday, September 10 and Lernerville Speedway with the World of Outlaws on Saturday, September 24.
To learn more about Carl and the Carl Bowser Racing team, you can like the team's page on Facebook, follow Carl on Twitter, subscribe to the YouTube channel or visit CarlBowser.com.