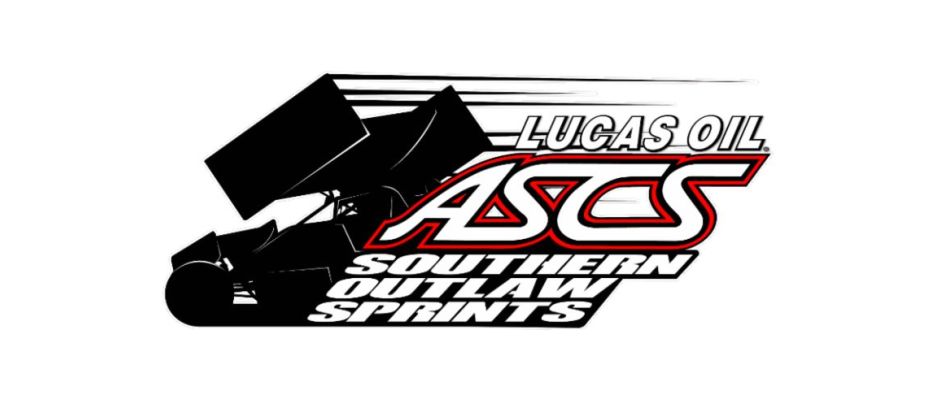 By Bryan Hulbert
MILTON, Fla. (October 1, 2016) For the third time in 2016, Shane Morgan parked his No. 01 in Victory Lane with the Lucas Oil ASCS Southern Outlaw Sprints, taking the 2016 season finale at the Southern Raceway in Milton, Fla.
The win in Morgan's 11th overall with the Lucas Oil ASCS/SOS.
While Morgan walked away with the final win on the season, the night's highest honors went to Michael Miller who earned his third series title, and first under the ASCS banner.
Making the trip from Texas, Scottie McDonald raced to a runner-up finish with Kyle Amerson third. Johnny Gilbertson of Florida and Klint Angelette from Louisiana made the top-five.
Sixth went to Nick Snyder with Joey Schmidt from 12th to seventh. Ryan Moore followed from 14th with Blake Carrier and Rusty Sanford completing the top-ten.
The Lucas Oil ASCS Southern Outlaw Sprints would like to thank the drivers, tracks, and above all the fans for their dedicated support throughout the 2016 season. We look forward to bringing you the best show in the Southeast again in 2017.
Race Results:
ASCS Southern Outlaw Sprints
Southern Raceway – Milton, Fla.
Saturday, October 1, 2016
Car Count: 18
Heat 1 (8 Laps): 1. 29-Kyle Amerson; 2. 1A-Lee Moore; 3. 88S-Scottie McDonald; 4. 38-Ryan Moore; 5. 1S-Joey Schmidt; 6. 29S-Rusty Sanford
Heat 2 (8 Laps): 1. 19-Klint Angelette; 2. 01-Shane Morgan; 3. 88-Brandon Blenden; 4. 83-Blake Carrier; 5. 00-Tristan Lee; 6. 52-Cody Karl
Heat 3 (8 Laps): 1. 116-Nick Snyder; 2. 22-Johnny Gilbertson; 3. 4M-Michael Miller; 4. 21-Butch David; 5. 59-Kevin Newton; 6. 00X-Jason Pickard
A Feature (25 Laps): 1. 01-Shane Morgan[1]; 2. 88S-Scottie McDonald[4]; 3. 29-Kyle Amerson[2]; 4. 22-Johnny Gilbertson[3]; 5. 19-Klint Angelette[7]; 6. 116-Nick Snyder[5]; 7. 1S-Joey Schmidt[12]; 8. 38-Ryan Moore[14]; 9. 83-Blake Carrier[10]; 10. 29S-Rusty Sanford[16]; 11. 00-Tristan Lee[13]; 12. 59-Kevin Newton[15]; 13. 88-Brandon Blenden[9]; 14. 4M-Michael Miller[8]; 15. 52-Cody Karl[17]; 16. 1A-Lee Moore[6]; 17. 21-Butch David[11]; 18. 00X-Jason Pickard[18]