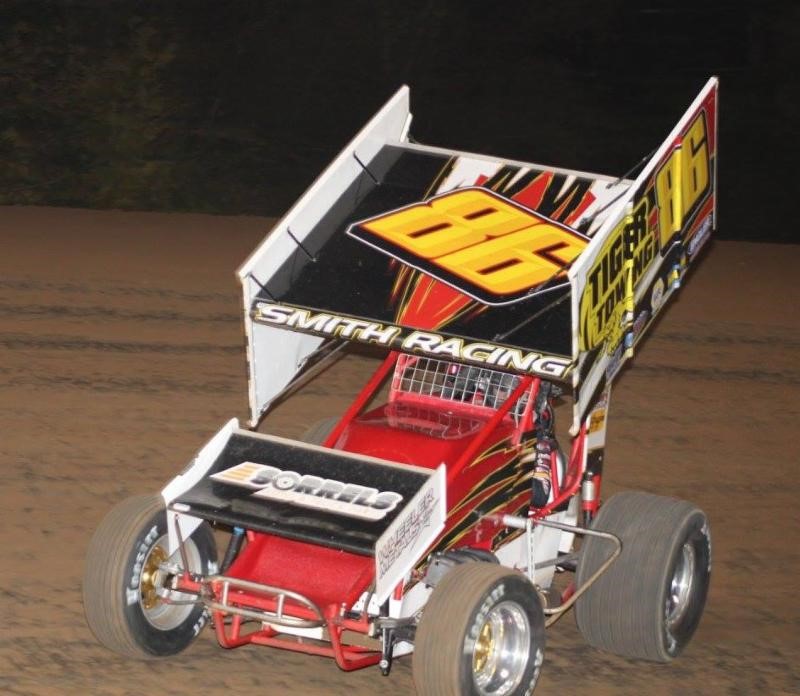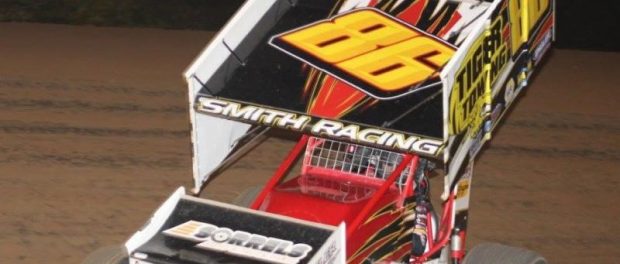 From Inside Line Promotions
LITTLE ROCK, Ark. (Nov. 7, 2016) – Tony Bruce Jr. produced a solid outing last weekend during the 29th annual COMP Cams Short Track Nationals presented by Hoosier Tires at I-30 Speedway.
However, Bruce Jr. and the Smith Family owned team opened the action at the quarter-mile oval last Thursday on a rough note.
"Our weekend started off bad because I got upside down in the heat race," Bruce Jr. said. "It was one of those racing deals. You have to erase it from your memory and move on to the task at hand."
Bruce Jr., who was in a three-way battle for second place on the opening lap, was unable to restart the race after making contact in turn four. The flip relegated him to the back of a C Main, in which Bruce Jr. rallied from 11th to finish fourth – only one spot shy of a transfer to the back of a B Main.
Night 2 of the event was a different story for the team, which kicked off Friday's race by winning a heat race before maneuvering from fourth to second place during a qualifier. That ranked Bruce Jr. fourth out of nearly 60 competitors and locked the team into the fourth starting position for the main event.
"Our car was rolling really nice," he said. "We were able to advance into a good starting spot for the feature. I felt like we had a car that could get us in a top-three spot and locked into Saturday's feature, but unfortunately the track took rubber early. Once the rubber came we were single file on the bottom."
Bruce Jr. maintained fourth position throughout the feature. It marked his ninth top five of the season.
The event wrapped up on Saturday with Bruce Jr. advancing from eighth to fifth place in a heat race. That locked him into the 13th starting position for the 40-lap feature.
"It was a little disappointing because in the heat race we weren't as good as we had been all week," he said. "For some reason we weren't very good. We were able to squeak in and make the show. Then in the A Main we weren't as good as we had been all week either. We didn't end how we wanted to, but to be as fast and as competitive as we were, I definitely feel like the weekend was a success. I want to thank the Smith Family for the opportunity."
Bruce Jr. ended with a 12th-place result.
He will return to action on Dec. 17 at Southern Illinois Center in Du Quoin, Ill., for the Junior Knepper 55 with the USAC Midget Racing Series.