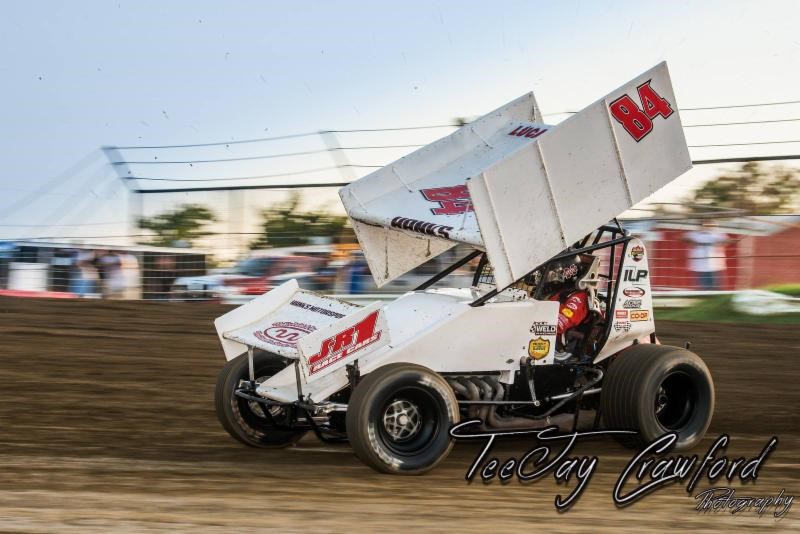 From Inside Line Promotions
BURLISON, Tenn. (Nov. 22, 2016) – Brandon Hanks enjoyed a breakout performance in 2016.
"It was a great year," he said. "I'm tickled to death how it played out. It's a big deal for our team. It's something we can build on. I know we're capable of a lot more. I need more experience and seat time to keep learning and getting better, but I feel good about how much we learned and how much we gained. The championship topped it all off."
Hanks captured his first career championship by winning the ASCS Red River Region title. He scored two wins with the region following his first career Lucas Oil ASCS National Tour triumph in March at Cotton Bowl Speedway in Paige, Texas, which was his first sprint car win since 2012.
"When we won at Cotton Bowl it was a relief," he said. "I can't quite describe what it felt like. I hadn't even won a regional race with ASCS before I won that national race. To go all that time without winning and then to win a national race, that was a pretty big deal. That's where the confidence went up and everything started rolling. I knew I could win races and go after a championship."
Hanks used the momentum and confidence from that national victory to propel him through the ASCS Red River Region season, which he finished by tying for the region lead with nine top fives.
Hanks also posted a triumph during his first visit to Missouri State Fair Speedway in Sedalia, Mo., in April during an ASCS Warrior Region event.
"The $5,000 at Sedalia was pretty big to me," he said. "I had never won that much money to race. Bryan Clauson was at that race. Bryan has been one of my heroes for a long time. I've been watching him for forever and he was one of my heroes. Of course Brian Brown was there and he's pretty dominant on half miles. To win that race felt pretty awesome. That was a big deal to me. It made me feel like Cotton Bowl wasn't a fluke."
The two ASCS Red River Region race wins came at Lucas Oil Speedway in Wheatland, Mo., in May and at Lawton Speedway in Lawton, Okla., in July.
"Lawton was one of the most fun races I had with Mickey (Walker) and John Carney II," he said. "You could have thrown a blanket over the three of us. That was a lot of fun.
"The whole season was a blast. I want to thank my family and my sponsors for all of the continued support and helping make some of my dreams come true."