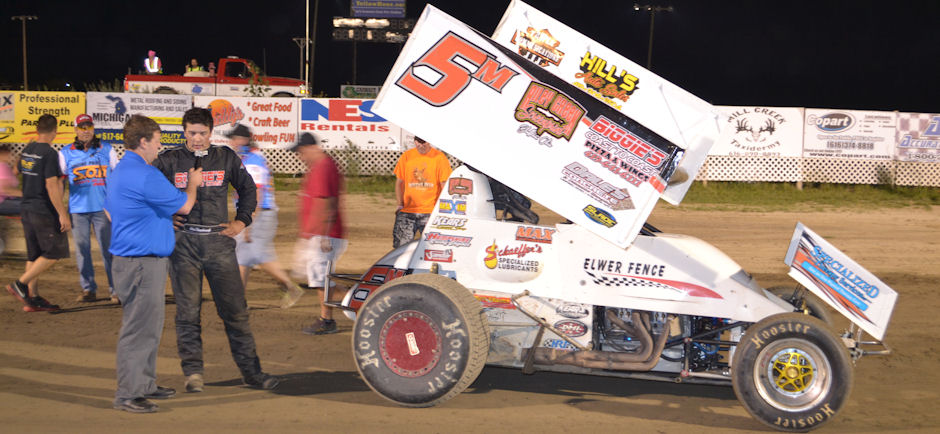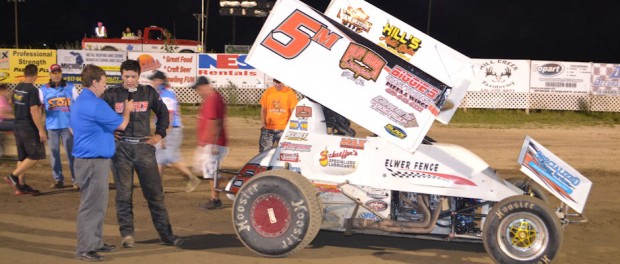 From Fully Injected Motorsports:
ELIDA, Ohio (January 3, 2017) – Since announcing his plans to follow the Arctic Cat All Star Circuit of Champions campaign full-time in 2017, "Mad Max" Stambaugh has been hard at work prepping the Ray Marshall Motorsports/Buckeye Machine/No. 33M. Despite committing to an entire season for Ray Marshall, Stambaugh will begin his 2017 campaign aboard his own Biggies Coast to Coast/Triple JJJ/Specialized Therapy/Dale's Concrete/No. 5M sprinter, joining the Arctic Cat All Star Circuit of Champions at Bubba Raceway Park near Ocala, Florida, for three nights of action on February 9-11.
"I'm excited to get the year started in Florida. I'm going to begin the year in our family car at Bubba Raceway Park, then I'll join Ray Marshall and his team beginning the first weekend of April," Max Stambaugh said. "Unfortunately for Ray (Marshall) and the team, making it to Florida was almost impossible due to his work commitments. Hopefully our trip south goes well and we can begin our season on a solid note."
"Mad Max" Stambaugh, a two-time NRA Sprint Invaders championship runner-up, will only enter competition at Bubba Raceway Park during his trip to the Sunshine State; his first-ever visit to the northern Florida venue.
"With work, it was tough for me to commit to the entire All Star schedule in Florida. My work schedule can be demanding," Stambaugh said. "With that said, I wouldn't be able to make this trip to Bubba Raceway Park possible without the help from our friends at Biggies Coast to Coast, Triple JJJ, Specialized Therapy, and Dale's Concrete. They have been supporters of mine for a long time. To have them come back to our family team and help us get to Florida is very special. We'll do our best to represent them at the highest level."
Once his Florida campaign is complete, Stambaugh will rejoin the Arctic Cat All Star Circuit of Champions at the Atomic Speedway in Chillicothe, Ohio, on Saturday, April 8.
Fans can keep up with Max Stambaugh during his entire campaign right here at www.fullyinjected.com, as well as at www.maxstambaugh.com. Follow 'Mad Max' on all of the available social networks including Twitter: @MaxStambaugh5 and Facebook: Here! Those seeking additional information regarding Ray Marshall Motorsports should visit the team live on the Web at www.raymarshallmotorsports.com.