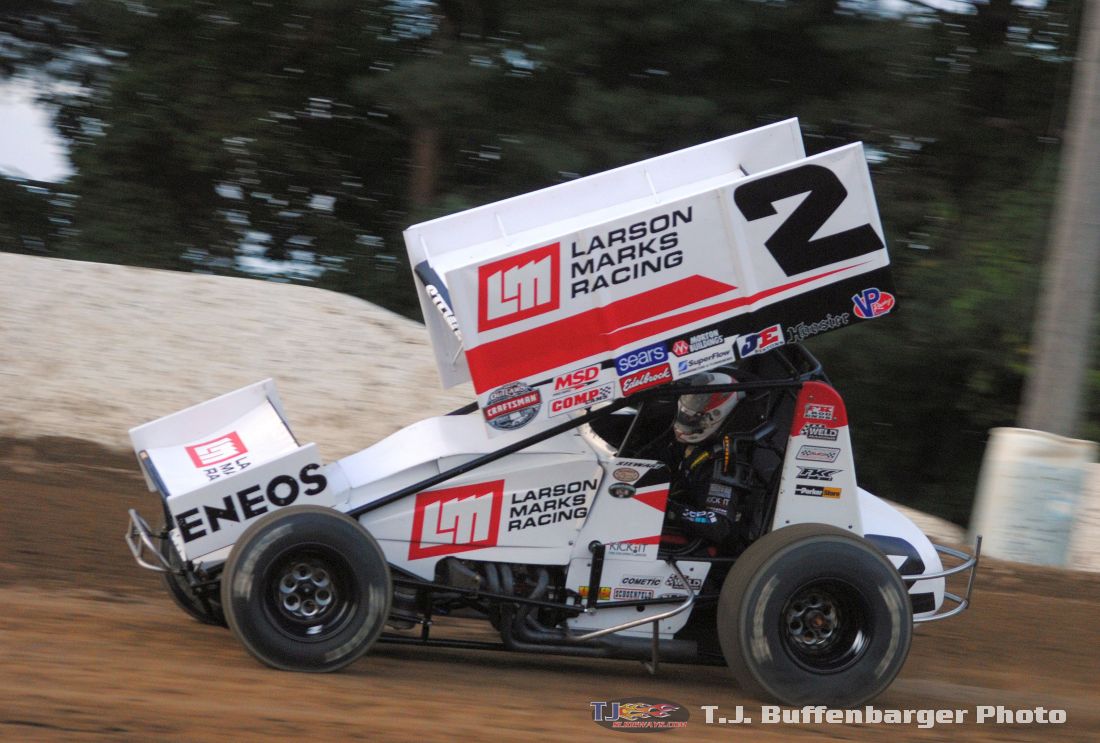 From Spire Sports & Entertainment
MOORESVILLE, N.C. (March 6, 2017) – The Larson Marks Racing team traveled west this weekend with the World of Outlaws Craftsman Sprint Car Series for a double-header in the Lone Star State. Friday night the team earned a top-10 finish at Lonestar Speedway in Kilgore, Texas before being postponed due to rain the following night at Gator Motorplex in Willis, Texas.
After going out second in time trials on Friday night at Lonestar Speedway, Shane Stewart qualified 17th overall. The Bixby, Okla., native started sixth in the second heat race and advanced one position to finish in the fifth position. Stewart took the green flag for the 35-lap feature event from the 14th starting position and advanced into the top 10 just before the halfway point of the race. On the lap 18 restart, he advanced the No. 2 LMR sprint car from ninth to seventh. The caution came out again with nine laps remaining. Stewart then restarted seventh and gained another position on the restart. In the closing laps, Stewart remained just outside the top-five and earned a sixth-place finish.
Stewart and the Larson Marks team were scheduled to compete at Gator Motorplex on Saturday but rain postponed the event. The Gator Bash is now scheduled for Thursday, March 13.
"Going out early in qualifying really put us behind the eight ball to kick off the night," said Stewart. "But thankfully we were able to advance to the feature out of our heat race and the LMR boys put in the work to give me a good racecar for it. It felt good to be able to rally to earn another top-10 finish."
The Larson Marks Racing team will be back in action Thursday, March 9 at the Dirt Track at Las Vegas Motor Speedway in Las Vegas, Nevada.