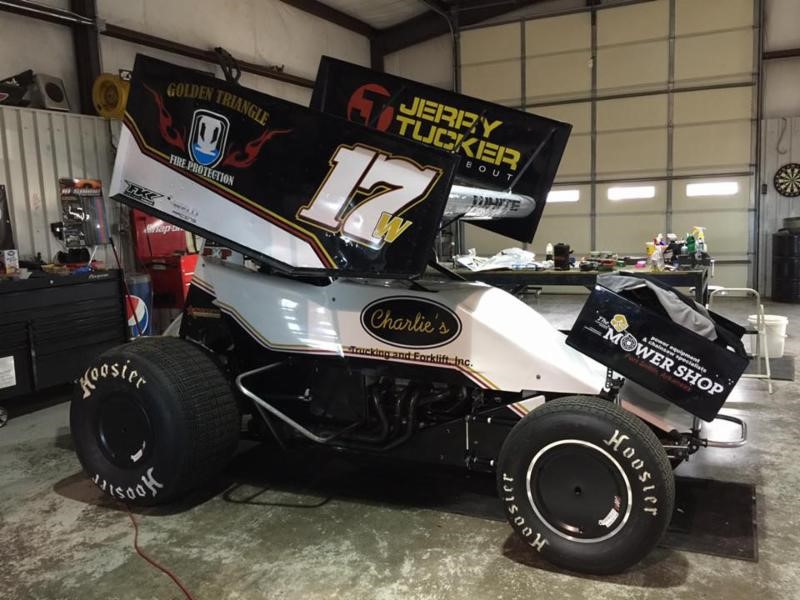 From Inside Line Promotions
COLUMBUS, Miss. (March 7, 2017) – Harli White produced some bright moments during her first-ever visit to Mississippi last weekend to compete in a USCS Series doubleheader.
The action began on Friday at Hattiesburg Speedway in Hattiesburg, Miss., where she captured a heat race win – her third of the season in the first four races – after starting from the pole position. That lined her up on the inside of the second row for the main event.
"The track is a short, little bullring," she said. "It was a blast. We got a heat race win. The track was rough in turns three and four and smooth in turns one and two. We had to drive the track a little different in both corners. In the A Main I was driving turns three and four above the ruts while the leader was in the ruts."
White ran second for approximately a dozen laps.
"I got in and hit a rut and it sent me down the track exiting turn four," she said. "The guy in third got in the back of me and tangled us up. We broke a few bolts and weren't able to finish the night."
White was unable to restart the race and she was credited with an 18 th-place finish.
The weekend wrapped up on Saturday at Magnolia Motor Speedway.
"They call that the home of the black ice," she said. "The track was super, super slick. We underestimated how slick it was and missed the setup in the heat race. It was slick to the wall with a little curb on the wall. I was too loose and lost a lot of positions."
White ended fourth in her heat race, which lined her up 15th for the main event.
"At the start of the A Main I dropped back to about 19th," she said. "The track took rubber on the bottom and basically came to my car. We got a caution and then I got back up to 12th in the rubber by the end."
White rebounded to pick up seven positions and garner a 12th -place result. She also finished with the second-fastest lap in the main event.
"It was an ok weekend," she said. "There were some good things we can take away from it. We tore up some stuff, but we needed to get the minor stuff out of the way before we start racing for points."
White is taking this weekend off to build a new car before she embarks upon the Lucas Oil ASCS National Tour schedule, which begins March 17-18 at Devil's Bowl Speedway in Mesquite, Texas, for the 44th annual Spring Nationals.