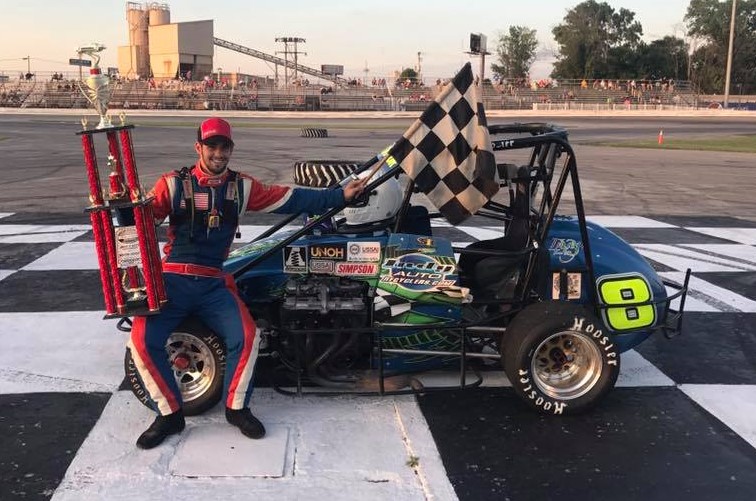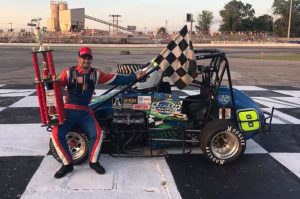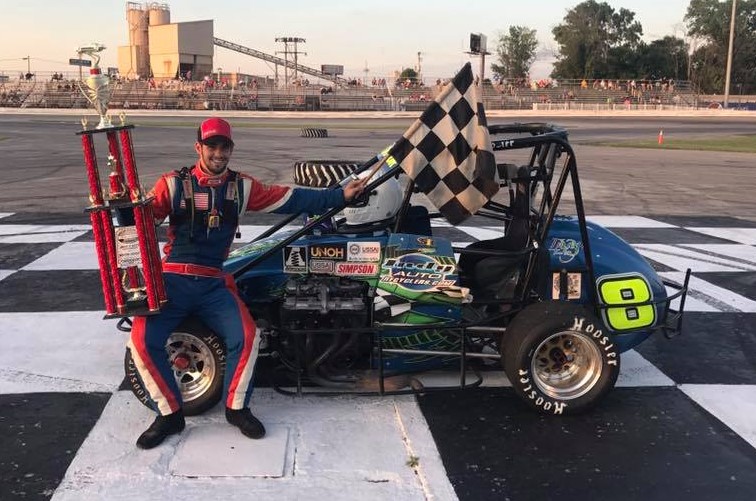 By Eric Bunn

(Lebanon, IN)  Dameron Taylor joined Pay Less Little 500 winner Kyle Hamilton as the second driver to win two UAW American Made Mel Kenyon Midget Series races in a row with his victory at the Sportsdrome Speedway Saturday night.  For the second week in a row, Taylor swept the night, winning his heat race, leading the most laps and setting the fastest lap of the 50-lap feature.
Pole sitter Nathan Foster led the opening lap. Nick Bohanon, making his first UAW Kenyon Midget start in 10 years, quickly grabbed the point on lap two with Taylor in tow.  Bohanon and Taylor staged a wheel to wheel battle for the next twenty laps.  Taylor managed to get along side Bohanon just about every lap and finally made the pass in turn one on the 21st lap.
Tommy Kouns and Ryan Huggler conducted their own battle for the third and fourth position, with Kouns claiming the spot while Cole Christy came home with a career best fifth.
The UAW American Made Mel Kenyon Midget Series moves to its next stop, the Indianapolis Speedrome, on Saturday June 24. The driver will once again run a 50-lap feature on the famed 1/5 mile track on the east side of Indianapolis.  Spectator gates open at 4:00, qualifying begins at 6:15, with racing kicking-off at 7:00.