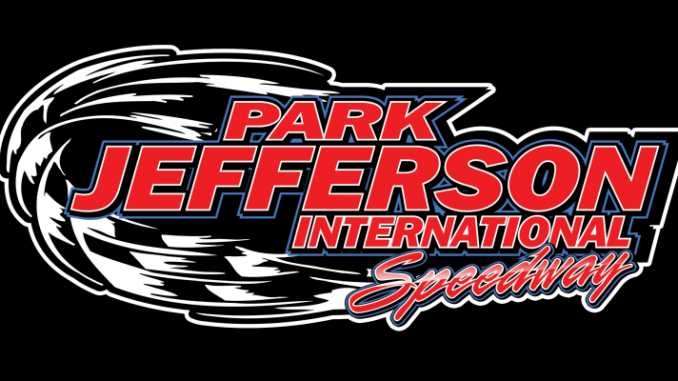 A to Z Promotions

The Park Jefferson Speedway will return to racing this Saturday Night presented by Pedersen Machine. This Saturday will feature 5 IMCA divisions along with the Keizer Wheels Championship Sprint Cars. As a special edition, the Late Model Stock Car Series will be joining the racing action this week. The Late Model Stock Cars are mirrors of the stock car division that competed at the Park Jefferson Speedway from 1986 to 2001. IMCA Stock Cars will take the week of to allow teams to race in the Shelby County Speedway Stock Car Special.

The IMCA point battles are tight in every class. The Schaeffer Oil Sport Modified division has been exceptional this year as Todd Boulware has come from way back in points to take the top spot by a single point. Five drivers all sit within 10 points of each other as Boulware, Dave Riley, Jeff Brunssen, Nick Peters and Rusty Montagne are all within striking distance of the top spot.

The top three drivers in the Hobby Stock division are just as close as Aaron Shearn, David Miller and Craig Clift have overcome an early lead by Dustin Gulbrandson to sit in the top three. Clift has been near the top all season, however recent mechanical difficulties have been overcome the past few weeks with multiple wins.

The IMCA Sprint Car Division is developing as Joh Lambertz, Colin Smith and Josh Sterrett are the only three drivers who have made both shows. This division will continue to develop as drivers begin competing in the first year of IMCA Sprint Cars at Park Jefferson.

This weekend's racing is being presented by Pedersen Machine of Beresford. Pedersen Machine is the classic small town success story. It was started as a black smith shop selling parts and became ths successful John Deere and Polaris dealership located along Interstate 29. Pederson Machine is the official safety vehicle supplier of the Park Jefferson Speedway. Pedersen Machine and Park Jefferson have partnered up to thank the people of Beresford by offering free admission to anyone with a valid i.d. listing a Beresford address. Each person with the i.d. will be allowed 1 adult ticket and 1 children's ticket in for free.

Gates open this Saturday night at 5pm with racing taking place at 7pm. Adult tickets are $12 with seniors 70+ at $5 and children 6-16 $2. Pit passes are $30 and the clubhouse passes are available for $12.