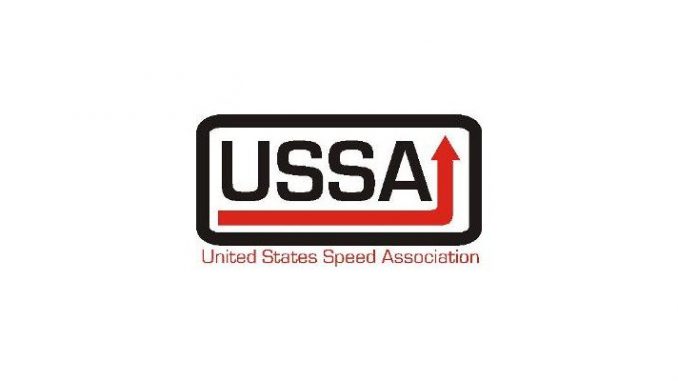 From Ken de la Bastide
ANDERSON, Ind. (August 5, 2017) — Ryan Huggler used an inside passing move coming off the fourth corner to pass his brother, Logan on the way to his first career UAW American Made Mel Kenyon Midget Series win with the series in the Parallax Power Supply 30 at Anderson Speedway.
Logan Huggler took the lead at the start chased by Alexandria's Clayton Gaines, Trey Osborne, Cole Christy and Dameron Taylor.
But there were problems for Taylor at the start while looking for career win number 15. Taylor spun on lap four and when Gaines made contact with the turn four wall after tangling with Osborne. Taylor went to the pit area for a quick tire change but was never a factor in the race.
Following the restart Ryan Huggler was running third behind his brother, Logan and Osborne when Osborne went high in turn two and dropped back to fifth.
Ryan made the pass for the lead on lap 16 coming off the fourth corner in a move he previously made in a heat race and cruised to a comfortable win with Kameron Gladish claiming second. Behind the two front-runners there was a spirited battle for third between Osborne, Logan Huggler and fast qualifier Colin Grissom.
It was an impressive night for rookies with the series with Gladish climbing from the seventh starting spot to finish second and Grissom coming home third after starting ninth in the field.
Grissom went from fifth to third on the final lap to record the podium finish getting inside of Osborne on the back straight and passing Logan Huggler coming off the fourth corner.
"This is awesome," Huggler said after his win. "I've been close to a win before. I made contact halfway through the race with another car and lost the brakes. I was worried I would have to use them, but I didn't."
Point leader Taylor would finish 11th completing only 10 circuits on the track where he was seeking his third consecutive win.
Grissom claimed his first career pole position with a lap of 12.751-seconds edging out Osborne''s laps of 12.827-seconds. Eight of the qualifiers were within a half-second of Grissom.
Ryan Huggler used an identical pass of Taylor in the first heat coming off the fourth corner. Taylor and Cole Christy rounded out the top three.
Osborne passed Gaines with an outside power move entering turn three on the seventh lap of the second heat race to score the victory. Gaines and Logan Huggler would round out the podium.