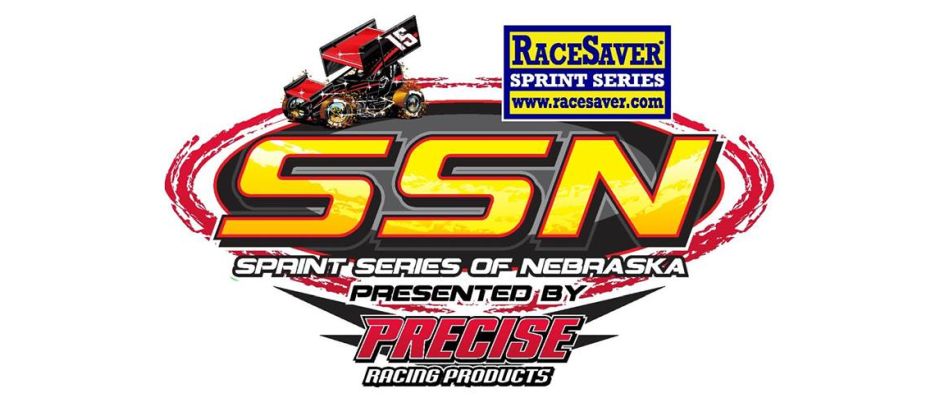 By David Smith Jr.
McCool Junction, Nebraska – September 9, 2017 –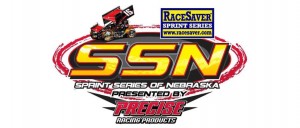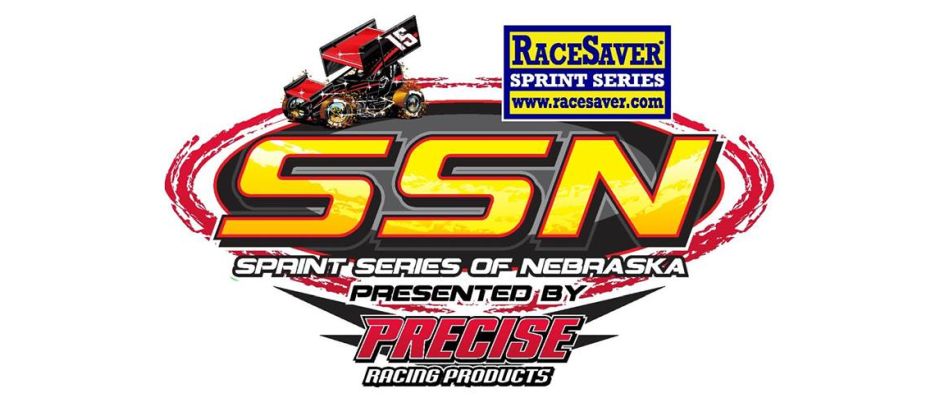 presented by Precise Racing Products/Nebraska Carpetland and Malvern Bank Sprint Series feature Saturday night at Junction Motor Speedway in McCool Junction, Nebraska.
Danny Jennings and Seth Brahmer started on the front row for the twenty-five-lap feature with Brahmer taking the lead as the green flag fell. Jennings, Ledger and Jason Martin gave chase with Jennings attempting to slide underneath the leader entering turns three and four as Brahmer would hold on to the lead.
With ten laps to go Jennings would get past Brahmer heading down the backstretch to take the lead, but would get caught in lapped traffic and see Ledger take the lead one lap later.
The caution would come out when Fred Mattox clipped the front stretch wall and came to a stop.
On the restart, it was Ledger out front followed by Jennings, Martin, Brahmer and seventh starting Jeremy Campbell.
The leaders reached the slower cars on lap sixteen allowing Jennings to close. That's when Jennings night would come to an end as he executed a series of flips down the backstretch to bring out the red flag. Jennings was uninjured but done for the night.
Martin moved into the runner-up position on the restart but Ledger was up to the task and kept out front before the final caution would wave with six laps to go when Tyler Dreuke lost a motor on the front stretch.
There was no catching Ledger on the final restart and he would go on to claim the victory and the $2500 first place prize.
Martin came home second while Brahmer settled for third. Current NCRA point leader Campbell finished fourth while defending NCRA champion Don Droud, Jr. worked his way up from his fourteenth starting position to round out the top five.
Next up for the NCRA sprint car division will be this coming Saturday night (September 16) at Thunder Hill Speedway in Mayetta for their first and only appearance on the season.
NCRA Sprints w/Nebraska 360's
Junction Motor Speedway/McCool Junction, Nebraska
September 9, 2017
27 Cars
1st Heat: 1) Danny Jennings, 2) Fred Mattox, 3) T.J. Artz, 4) Carson McCarl, 5) Don Droud, JR., 6) Stu Snyder, 7) Brant O'banion, 8) Tadd Holliman, 9) Jay Russell
2nd Heat: 1) Seth Brahmer, 2) Jason Martin, 3) Forrest Southerland, 4) John Klabunde, 5) Ryan Roberts, 6) Jon Freeman, 7) Jordan Boston, 8) Jason Danley, 9) Jake Greider
3rd Heat: 1) Corey Ledger, 2) Jeff Stasa, 3) Jeremy Campbell, 4) Tyler Drueke, 5) Shayle Blade, 6) Mike Kay, 7) Bobby Becker, 8) Cale Thomas, 9) Jack Dover
B Feature: 1) Jordan Boston, 2) Jon Freeman, 3) Brant O'Banion, 4) Jason Danley, 5) Jake Greider, 6) Mike Kay, 7) Tadd Holliman, 8) Bobby Becker, 9) Jack Dover, 10) Jay 11) Cale Thomas
A Feature: 1) Cody Ledger, 2) Jason Martin, 3) Seth Brahmer, 4) Jeremy Campbell, 5) Don Droud, Jr., 6) Jordan Boston, 7) Ryan Roberts, 8) Stu Snyder, 9) Jeff Stasa, 10) Forrest Southerland, 11) John Klabunde, 12) Shayla Blade, 13) Jon Freeman, 14) Brant O'Banion, 15) Tyler Drueke, 16) Danny Jennings, 17) Carson McCarl, 18) Fred Mattox, 19) T.J. Artz, 20) Jason Danley